Vice President Kamala Harris to visit Georgia for third time this year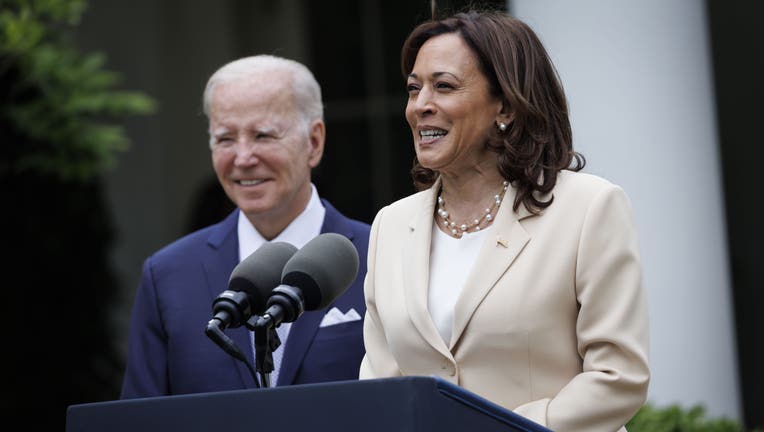 article
ATLANTA - Vice President Kamala Harris will be making a mostly political trip to Atlanta this Friday.
The vice president will be attending a DNC finance event before delivering remarks at the Democratic Party of Georgia's Spring Soiree later that evening.
This will be the third major trip for the VP to Georgia this year. 
In April, Harris visited a Dalton solar panel plant to tout the Biden administration's green energy policies.
She visited Georgia Tech to talk about climate change, among other things, in February.
However, this is the first time Harris is visiting the Peach State since President Joe Biden officially announced his run for a second term.
In 2020, Biden won Georgia by nearly 12,000 votes. The Democrats are hoping the state flips blue again in 2024. Democratic strategists see their opposition in the state as divided. Gov. Brian Kemp and other key state leaders, while opposing Biden, suggest the Republican Party needs to move on from the 2020 race when then-President Donald Trump lost his re-election bid.
The governor did not endorse any challenger to Trump for the Republican nomination, but urged Republicans to look for a presidential candidate who has a vision for the future instead of rehashing the past.
Trump publicly blamed Kemp and other top Georgia officials for his loss in the state and encouraged his supporters to run against them in the 2022 Republican primary.
Gov. Kemp, however, easily defeated a challenge from former U.S. Sen. David Perdue, who was backed by Trump.
Meanwhile, a good portion of the congressional GOP members continue to publicly back the former president, most notably Rep. Marjorie Taylor Greene.
Republicans who have already announced their candidacies for president include Trump, former South Carolina Gov. Nikki Haley, entrepreneur Vivek Ramaswamy, businessman Perry Johnson and former Arkansas Gov. Asa Hutchinson.
Florida Gov. Ron DeSantis and former Vice President Mike Pence are also considering runs for president.