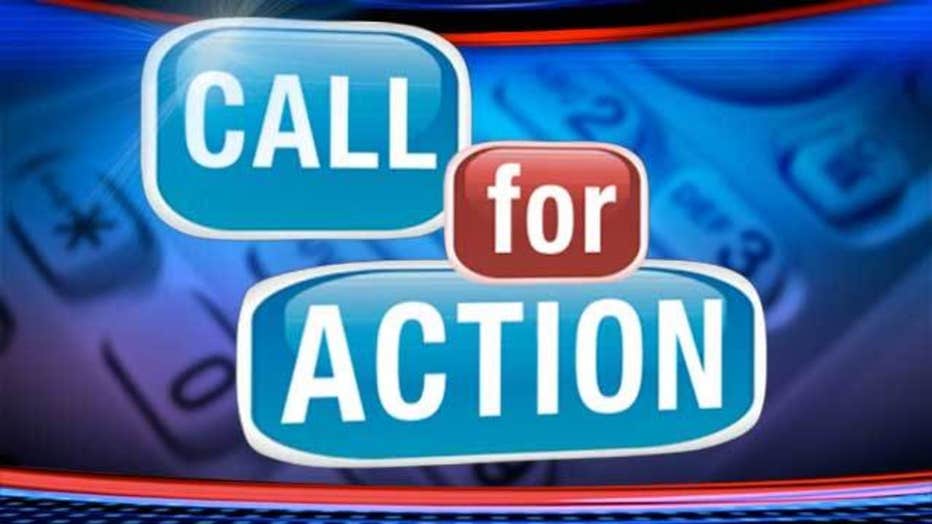 CALL TO ACTION HAS BEEN TEMPORARILY SUSPENDED DUE TO THE CORONAVIRUS OUTBREAK. IF YOU HAVE A CONSUMER COMPLAINT, YOU MAY STILL CALL THE NEWSROOM AT 404-898-0100. THANK YOU FOR YOUR UNDERSTANDING.
Scams, schemes and red tape? Ready to take action? Depend on Call for Action to resolve your consumer complaints.
Our team of specially trained volunteers will listen to your problem and work to get it solved. The best way to contact our Call for Action volunteers is to fill out our Online Complaint Form. Click here to get started.
Or you can call 404-879-4500 Monday through Friday from 11 a.m. to 1 p.m. Remember, we get emails from all over, so the Call for Action volunteers promise to respond just as quickly as they can.
JOIN THE TEAM
If you would like to be a Call for Action volunteer and help consumers one day a week, submit a Call for Action volunteer application by email by clicking on the link below.
Our Call for Action volunteers must have verbal and written communication skills as well as familiarity with phone lines and computers. They also must commit to working one day a week Monday through Friday from 10 a.m. to 2 p.m. We prefer a one-year commitment. Volunteers work in our office at 1551 Briarcliff Rd. NE, Atlanta, GA, 30306.
To volunteer, CLICK HERE to complete your application to join the Call for Action team.