Gov. Kemp: President Biden not a 'good solution for our country'
ATLANTA - Just hours after President Joe Biden announced he will seek a second term in 2024, Georgia's governor said he is ready for another option.
"My opinion is, I don't know if we can stand four more years of that, when you think about what we've been through with 40-year high inflation, disaster at the border that continues to get ignored," said Gov. Brian Kemp. "I'm looking forward to having an alternative to what has not been a good solution for our country."
Gov. Kemp has been outspoken in recent weeks about his belief that the Republican Party needs to move on from the 2020 race when then-President Donald Trump lost his re-election bid.
Trump publicly blamed Kemp and other top Georgia officials for his loss in the state and encouraged his supporters to run against them in the 2022 Republican primary.
Gov. Kemp, however, easily defeated a challenge from former U.S. Sen. David Perdue.
GOV. KEMP SIGNS BILLS DESIGNED TO HELP MILITARY VETERANS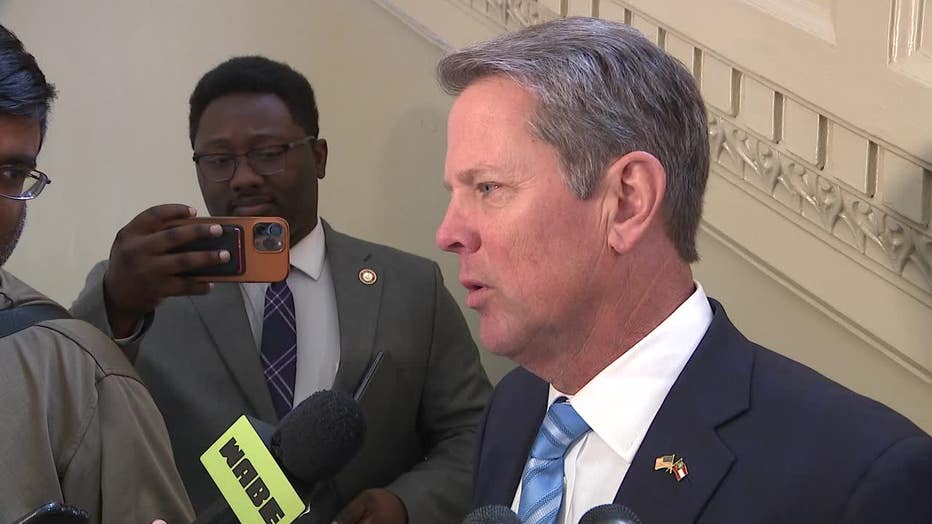 Gov. Brian Kemp says President Joe Biden is not a "good solution for our country" after a bill signing ceremony on April 25, 2023. (FOX 5)
Kemp has recently announced he will not take part in this year's GA GOP convention. Current party Chairman David Shafer supported Perdue and other Trump-backed candidates in 2022.
"I don't have a rift with the state GOP, you know. I just think to win we have to have a robust ground operation. The state GOP was not doing that, so we did that ourselves. We had the current chairman that, you know, has been working against the statewide ticket," Gov. Kemp said. "I'm hoping for new leadership at the party and looking forward to working with them in the future, but regardless of how that plays out, I mean, I'm going to stay engaged helping our legislative candidates, helping our nominee in 2024, 'cause if we don't win Georgia, we ain't winning the White House." 
The state GOP convention will be June 9 and 10 in Columbus, Georgia.