Chrisley family set to return to TV with new series during Todd and Julie's prison sentence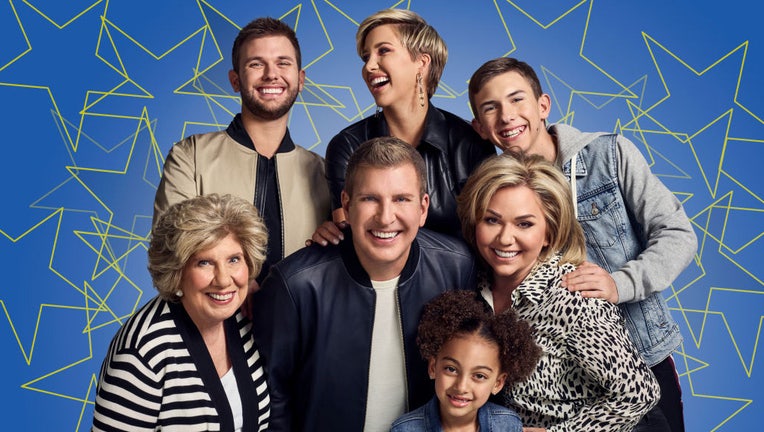 article
It's been eight months since Todd and Julie Chrisley reported to prison for their years-long sentences for tax fraud, but plans are already in the works to bring the family back to the small screen.
Deadline reports that the Chrisley kids Chase, Savannah, Chloe, Grayson, and grandma "Nanny" Faye are set to star in a new reality series from the producers of "Queer Eye."
The untitled project will document the new-normal for the Chrisley family after their parents reported to prison.
Daughter Savannah Chrisley says the upcoming series will also include phone calls from Todd and Julie while they serve out their sentence behind bars.
TODD AND JULIE CHRISLEY'S NEW ATTORNEY GIVES UPDATE ON FIGHT AGAINST CONVICTION
The new show does not have network attached or a premier date at this time. In November, USA Network canceled the family's popular reality show "Chrisley Knows Best" and the spin-off "Growing Up Chrisley."
The couple and their children have recently complained about the "inhumane conditions" in the Florida and Kentucky prisons where they are serving their sentences.
"They both have no air. No air conditioning … They're both in states where it gets 100-plus degrees. And there's no air conditioning," son Chase Chrisley alleged on his sister's podcast, "Unlocked with Savannah Chrisley." 
Todd is currently serving 12 years at the Federal Prison Camp Pensacola in Florida, while Julie is serving seven years at the Federal Medical Center Lexington in Kentucky.
SAVANNAH CHRISLEY: TODD AND JULIE CHRISLEY HAVEN'T SPOKE TO EACH OTHER SINCE STARTING PRISON SENTENCES
Attorney Jay Surgent also said Todd Chrisley believes that someone took his photo while he was sleeping and that his mail is getting destroyed.
The reality star submitted an application to move to home confinement, which was denied.
The couple has filed an appeal of their conviction and sentence with the 11th Circuit Court of Appeals in July and are waiting to hear the court's decision.