Todd and Julie Chrisley's new attorney gives update on fight against conviction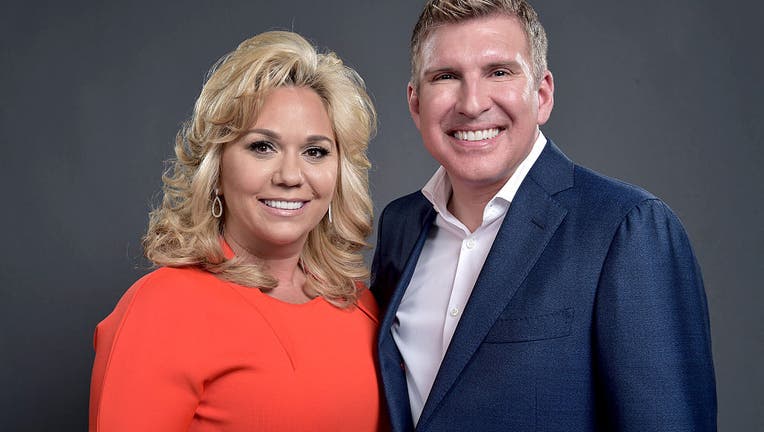 article
Attorneys for reality show stars Todd and Julie Chrisley are revealing the next steps in their fight against their conviction for bank fraud and tax evasion.
Speaking to People, attorney Jay Surgent said while the family doesn't "know yet" what's to come with the appeal, they "did our final filings" last week in the 11th Circuit Court of Appeals.
"We argued very vigorously that their constitutional rights have been violated, and that they basically were not given a fair hearing. It's all in black and white, actually," Surgent said.
The couple and their children have recently complained about the "inhumane conditions" in the Florida and Kentucky prisons where they are serving their sentences.
"They both have no air. No air conditioning … They're both in states where it gets 100-plus degrees. And there's no air conditioning," son Chase Chrisley alleged on his sister's podcast, "Unlocked with Savannah Chrisley." 
Todd is currently serving 12 years at the Federal Prison Camp Pensacola in Florida, while Julie is serving seven years at the Federal Medical Center Lexington in Kentucky.
Surgent previously told TMZ that Todd Chrisley believes that someone took his photo while he was sleeping and that his mail is getting destroyed.
The reality star submitted an application to move to home confinement, which was denied.
Todd and Julie Chrisley found guilty of tax evasion
In 2022, the pair were found guilty of tax evasion and defrauding community banks out of more than $30 million in fraudulent loans. 
Prosecutors said the couple neglected their responsibility to repay the loans when Todd Chrisley declared bankruptcy. While in bankruptcy, they started their reality show and "flaunted their wealth and lifestyle to the American public," prosecutors wrote and then hid the millions they made from the show from the IRS. Julie Chrisley was also convicted of wire fraud and obstruction of justice.
'I'M CLOSER TO GOD THAN I'VE EVER BEEN': TODD, JULIE CHRISLEY EXPLAIN THEIR RELIANCE ON PRAYER IN PODCAST 
The Chrisleys gained fame with their show "Chrisley Knows Best," which followed their tight-knit family on the USA Network. The couple spent millions on designer brand clothes, luxury cars and real estate, including two mansions in Nashville, Tennessee, reportedly worth about $9 million. 
In addition to prison time, the couple has been ordered to immediately pay more than $17 million in restitution to the banks they swindled millions from, according to judgment documents.
Peter Tarantino, an accountant hired by the couple, was found guilty of defrauding the United States and willfully filing false tax returns. He will serve three years in prison.
'WE'LL STILL BE A FAMILY': JULIE CHRISLEY DISCUSSES MENTAL HEALTH ON DAUGHTER'S PODCAST 
The Associated Press and FOX News Digital contributed to this report.