Todd and Julie Chrisley face poisonous snakes, mold and asbestos in prison, kids say: 'It's a nightmare'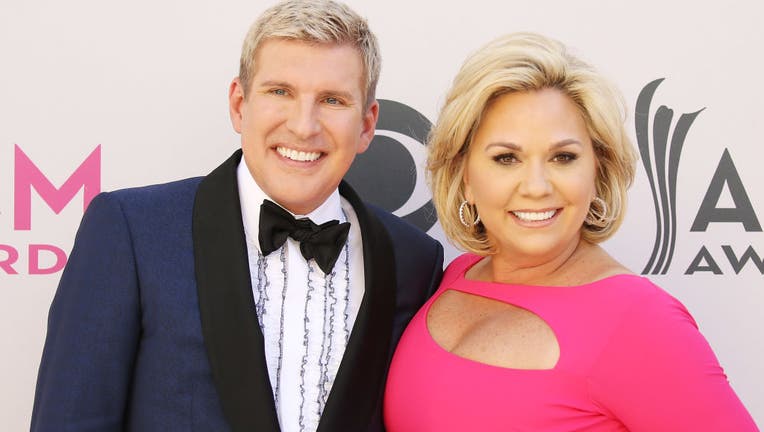 article
It is apparently more than just a hard knock life for Todd and Julie Chrisley, who are currently serving prison sentences for bank fraud and tax evasion.
Two of the couple's children, Savannah and Chase, claim their parents are being kept in "inhumane conditions" — deeming the environment "a nightmare."
"They both have no air. No air conditioning … They're both in states where it gets 100-plus degrees. And there's no air conditioning," son Chase alleged on his sister's podcast, "Unlocked with Savannah Chrisley." He had recently returned from a multi-day visit to his father.
Todd is currently serving 12 years at the Federal Prison Camp Pensacola in Florida, while Julie is serving seven years at the Federal Medical Center Lexington in Kentucky.
"And mom has rattlesnakes just casually slithering on the floor in front of her," Savannah added of her mother's cell.
Chase clarified that they were not actually rattlesnakes, but still a poisonous species of snake.
"That to me is an issue," Savannah stated.
"No s---….I don't care if you killed somebody, if you're in a government facility, you should have air conditioning. Like that's just ridiculous," Chase lamented.
"Air conditioning is the least of it. Whenever you've got black mold, asbestos, lead-based paint, snakes," Savannah continued.
"It's not 'Fear Factor,'" Chase retorted.
"I mean, Chase, it is prison, so we're not gonna sit here and act like it should be the Four Seasons," Savannah acknowledged. 
Donald Murphy, from the Federal Bureau of Prisons Office of Public Affairs, told Fox News Digital in a statement that for privacy and security reasons they don't comment on "the conditions of confinement for any specific adult in custody (AIC)."
However, Murphy did offer some general information on how things are run.
"We can assure you all AICs have unlimited access to drinking water and the Bureau of Prisons (BOP) is monitoring the ventilation at the Federal Prison Camp (FPC) Pensacola and the Federal Medical Center (FMC) Lexington, as one of our highest priorities is the safety of BOP employees and AICs," the statement read in part. 
"Every BOP facility, including FPC Pensacola and FMC Lexington have contingency plans to address a large range of concerns or incidents, including ventilation temperatures, and is fully equipped and prepared to implement these plans as necessary."
"Furthermore, all BOP institutions, including FPC Pensacola and FMC Lexington follow the regulations and rules set forth by the Environmental Protection Agency (EPA) and adhere to the guidelines established in the 'Maintain in Place Rule' and 'Renovation, Repair and Painting Rule.'"
Both Chase, 27, and Savannah 25, acknowledged that their parents were going to garner minimal sympathy from outsiders — but that no one would understand these qualms until one of their own family members was put in prison.
"What's so sad is these people are speaking out about it or want to speak out about it, are being retaliated against. And it's just wrong," Savannah said of inmates trying to expose the living conditions. According to Savannah, her parents "have the fight in them," and have been able to persevere.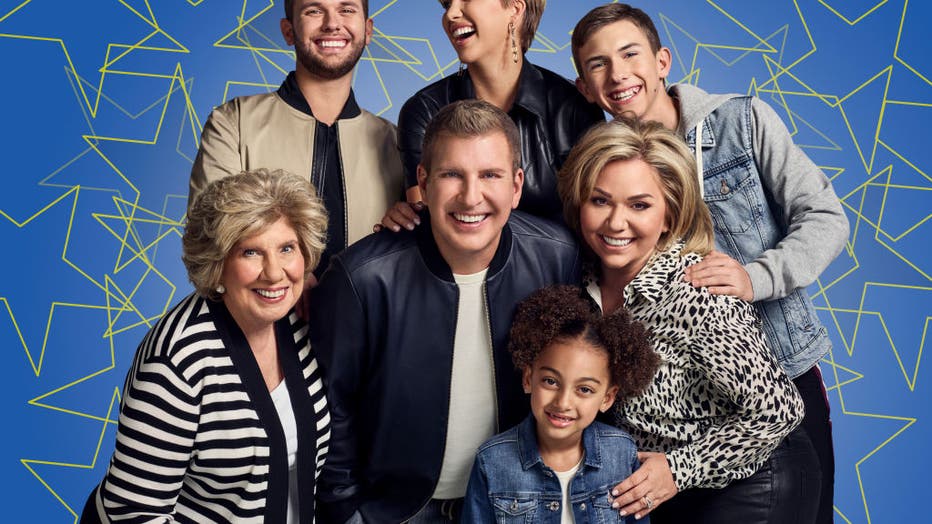 Pictured: (l-r) Faye Chrisley, Chase Chrisley, Todd Chrisley, Savannah Chrisley, Chloe Chrisley, Julie Chrisley, Grayson Chrisley -- (Photo by: Tommy Garcia/USA Network/NBCU Photo Bank via Getty Images)
"They have remained loyal to each other," Chase added. "They love each other. But the thing about is — that's the biggest organized crime that I've ever seen — is the government. Owning and operating places like this to where it's making money for them, but it's literally putting people's lives in danger just from the conditions."
Todd and Julie have maintained their innocence since being charged in 2019.
Neither prison immediately returned Fox News Digital's request for comment.
Get the latest updates to this story on FoxNews.com