Mother of Atlanta shooting suspect, Deion Patterson, says son suffers from mental illness
ATLANTA - The mother of the man charged with shooting five women, killing one of them, inside a medical facility in Midtown is sending prayers to all those impacted by Wednesday's shooting.
Minyone Patterson spoke exclusively to FOX 5 about her son, Deion Patterson, his history with mental illness, and the horrific charges he now faces.
"I want to give my sincere and deepest condolences and prayers to any and every family that was affected by the situation," said Minyone Patterson.
As Minyone Patterson spoke, she held a photo of her son that was taken not too long ago while they were out at a restaurant. Her daughter stood by her side, holding a photo of when Deion Patterson was in the Coast Guard.
On Wednesday, Atlanta and the nation saw a very different picture of Deion Patterson. 
There were images from surveillance cameras of him after police say he opened fire inside the Laureate Medical Group offices in Midtown. His photo splashed all over the media as hundreds of law enforcement officers searched for him for hours. His mug shot from the Fulton County jail was shown as media outlets across the country covered the story.
"There's too much being said and not enough truth," said Minyone Patterson.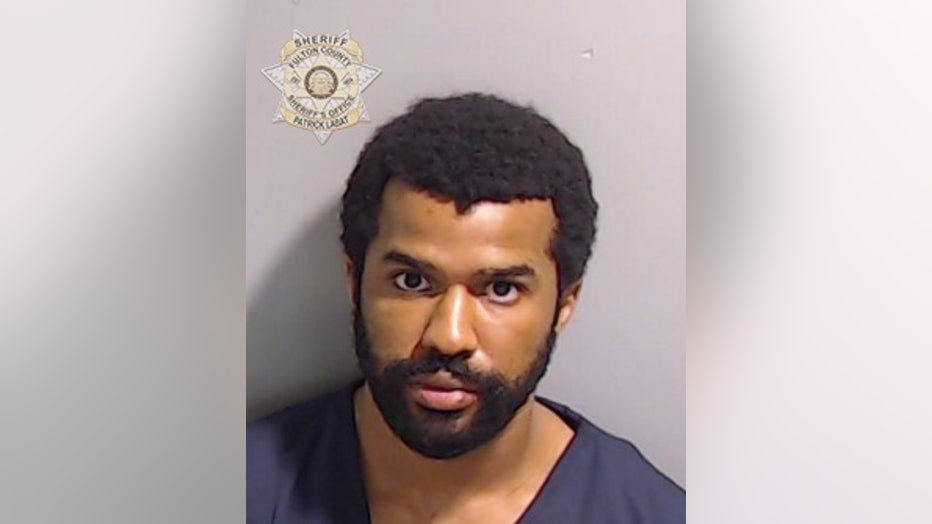 Deion Patterson (Fulton County Sheriff's Office)
She went on to say there are a lot of false statements being made about her son, including, why he was at the doctor's office Wednesday.  While talking to FOX 5, she wouldn't go into the reason he was there, but said her son has mental health issues.
"My son, Deion Patterson, has an affliction with mental illness and mental health illnesses. A very disgusting disease that isn't widely discussed. It's not talked about. Everyone hides from it," she said.
Patterson says her son got help for his problems while in the Coast Guard.
"They made it to where we found the right cocktail and information for him that helped him to move throughout the days and learn his symptoms and how to try to, you know, make sure he took his medication," said Patterson.
ATLANTA SHOOTING STORIES
Patterson says now he's in jail facing a murder charge and she and her family are getting death threats.
"I've received death threats on Deion while he's incarcerated and on myself and my family. Right now, we need to show a little bit more reserve," said Patterson.
Minyone Patterson says she works in the mental health field, and says the problems should never be ignored.