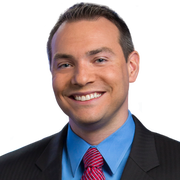 Paul Milliken
Feature Reporter
As feature reporter for Good Day Atlanta, Paul Milliken is always out and about across the Atlanta area sharing the most interesting stories from our vibrant community!
Originally from Central Florida, Paul is a University of Florida grad. His first job was in Idaho Falls, but he has since worked all over the country. He moved back to Orlando to work as a morning reporter, then went on to Richmond, where he became a meteorologist and earned both his American Meteorological Society and National Weather Association television seals of approval.
After spending four years with his eye on the sky, he decided to head farther south and make his way to FOX 5 Atlanta, where he has been nominated for several Emmy Awards during his time here.
While working in Richmond, Paul won a 2010 Emmy award for Best Weather Anchor, and the Virginia Associated Press honored him with a Best Weathercast award two years in a row. Paul has also been recognized with an MDA Broadcast Journalism award in 2008, SPJ Mark of Excellence awards in 2002 and 2003, and an RTNDA award with the University of Florida chapter in 2002.
In his spare time, Paul volunteers with local community theaters both on and off stage. But his No. 1 hobby is horror movies! He's also known to sing in his car - so the question is, which is scarier?
The latest from Paul Milliken