'We have a crisis and emergency in our jail:' Fulton County's top official says after 10th inmate dies
FULTON COUNTY, Ga. - The Fulton County Jail is in a state of crisis, Fulton County Chairman Robb Pitts said so after FOX 5 informed him Wednesday afternoon of a sixth death in the jail in a five-week span.
The 2023 death toll of the Fulton County Jail is now at 10 individuals.
"We have a crisis and emergency in our jail," Pitts said.
Fulton County Jail inmate found unresponsive in cell dies days later
Shawndre Delmore, 24, was discovered unresponsive during a routine check up last Thursday, a news release from the sheriff's office said
Delmore was transported to Grady Memorial Hospital where he eventually died on Sunday, three days later.
It's unclear why the sheriff's office remained quiet about the death until Wednesday afternoon.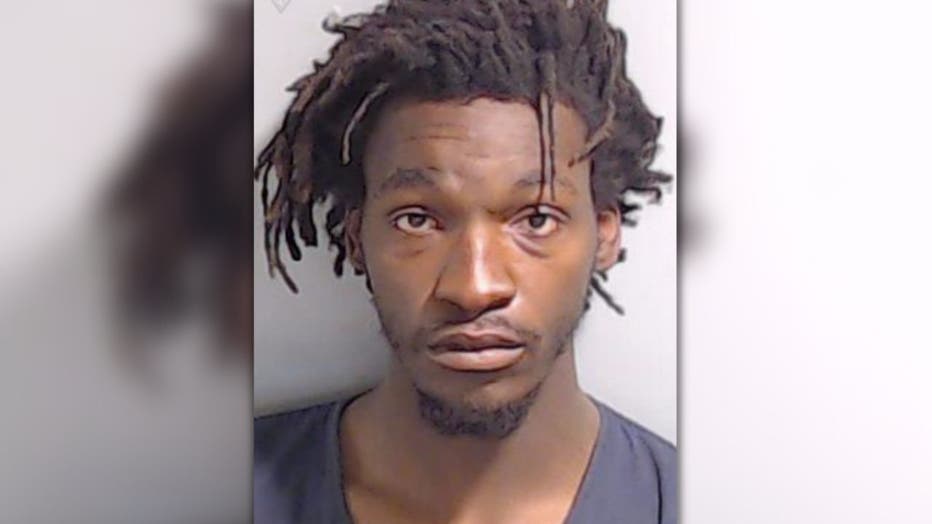 Shawndre Delmore (Credit: Fulton County Sheriff's Office)
He had been in jail for about four months being held there on a $2,500 bond for burglary and willful obstruction charges.
Last week, an inmate named Samuel Lawrence was found dead in the jail, days after pleaded for federal help days.
Fulton County inmates held for long periods of time on low-level offenses
"The majority of the people who have died in custody have been in custody for a significant amount of time and a lot of them on some particularly small charges," said Fallon McClure, deputy director for policy and advocacy for the Georgia ACLU.
McClure said while she is awaiting the outcome of the Department of Justice investigation into the jail, "all indications point to it being unconstitutional."
She said the problem is systemic and due largely to overcrowding at the jail, especially with people there who committed lower-level crimes who cannot not afford their bonds, like Delmore.
"APD needs to use the pre-arrest diversion, the district attorney needs to indict people at 90 days, they can do cite and release on misdemeanors," McClure said.
While Pitts agreed the jail is overcrowded, his approach was decidedly different.
He is calling on Sheriff Pat Labat to move some inmates to private for-profit detention facilities outside of metro Atlanta.
"We're now considering proposals from two firms, one within the state of Georgia, another outside of the state [in Mississippi], that can accommodate three, four, 500, up to 700 of our inmates," Pitt said.
He said both were four to five hours away, adding that while it's ultimately up to Labat, the money will be there to make that happen.
RICO cases consuming Fulton County courts
The massive RICO cases involving Young Slime Life, Former President Trump, and now 'Stop Cop City' activists are only adding to the backlog of cases at the jail and throughout the Fulton County judicial system.
McClure said that's hurting the people accused of crimes who are awaiting their day in court behind bars for no other reason than being unable to see a judge or afford their bond.
"The massive RICO cases are absolutely shutting down and slowing down the system," she said. "And they are taking over a courtroom, and that courtroom is essentially shut down."
RECENT JAIL STORIES:
The sheriff's office said Atlanta Police Department is investigating Delmore's death, while the Fulton County Medical Examiner's Office will conduct an autopsy to determine how he died.
A spokesperson for Sheriff Labat declined an interview request. A request for comment from DA Fani Willis' office went unreturned.