Mother of missing Rockdale County woman Imani Roberson makes emotional plea
ROCKDALE COUNTY, Ga. - The Rockdale County Sheriff's Office held a press conference on Wednesday to discuss missing mother, 29-year-old Imani Roberson. Her mother was also in attendance.
"Please help me bring Imani home," said Clarine Andujar-White, Roberson's mother.
No one has seen the woman since mid-July.
On July 16, Roberson took her four children to her mother's home for dinner, according to her mother. She reportedly left there around 5:30 p.m. to go home with two of her children (two decided to stay with their grandmother).
Imani Roberson (Family photo)
"Imani loves her children. I know she would never leave her children or myself. Please help me reunite these babies with their mother," said Andujar-White.
Her mother, Clarine Andujar-White, became concerned when she did not hear from her daughter. She said during today's press conference that Roberson loves her children very much, and it was very out of character for her to not check on the two children left with grandma.
On July 17, she went to Roberson's home but no one was there. That's when she decided to file a missing person report.
"During the course of this investigation, my staff investigators have put over 400 hours into this case searching for Imani Roberson," said Rockdale County Sheriff Eric Levett.
The sheriff's office said during the press conference that they began working the case immediately and have been devoted to trying to find Roberson.
Roberson's car, which had been burned, was found on July 27 in a wooded area off Camp Creek Parkway near Union Road in Atlanta. Roberson's father shared images of the vehicle with FOX 5 Atlanta along with Ring camera video from a home across the street from Roberson's office that shows the vehicle pulling out of the driveway at a high rate of speed on the day she went missing.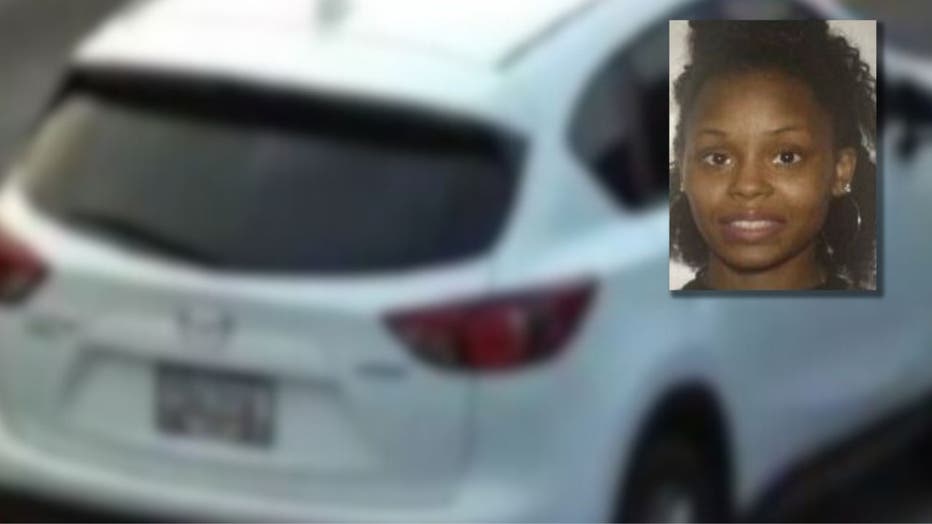 FATHER OF MISSING ROCKDALE COUNTY MOTHER SUSPECT FOUL PLAY 
All of Roberson's children are safe, but the sheriff would not discuss their location or answer any questions about Roberson's husband. 
"These are children that need their mother and we are going to continue and investigate this case until we find Imani," said Sheriff Levett
The sheriff says they are currently working with the South Fulton Police Department, FBI, Georgia State Patrol and GBI on the case. The sheriff also confirmed that they have contacted several companies with cadaver dogs to help them look for the missing mother. 
Anyone with information about Roberson is asked to contact investigators at 770-228-8170.