Father of missing Rockdale County mother suspects foul play
CONYERS, Ga. - The Rockdale County Sheriff's Office is preparing to share details in the case of a missing 30-year-old mother whose car was found burned from the inside-out in a wooded area a few days ago.
Sheriff Eric J. Levett will be joined by investigators on Wednesday, Aug. 2 to deliver information on the case they're building to find out what happened to Imani Roberson. They say her family will also be in attendance to make a statement.
What happened to Imani Serafina Roberson?
Imani Roberson vanished two weeks ago. Her family is desperate for answers, but her father already suspects foul play.
Roberson's father shared images of the charred remains of a Mazda SUV, the same kind of vehicle his daughter drives. It was discovered July 27 in a wooded area off Camp Creek Parkway near Union Road in Atlanta.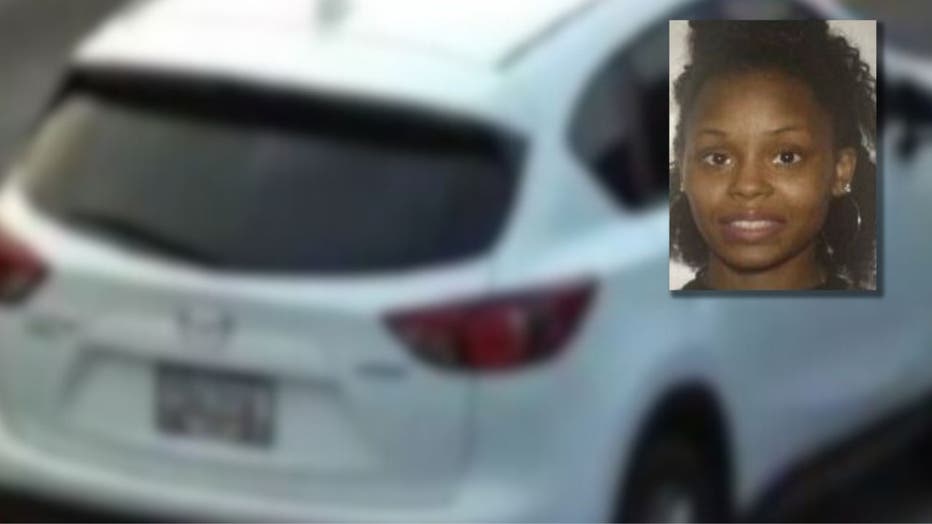 "We know it's Imani's vehicle. We know it is. Because of the area where it was located," her father, Ronald Acklin, said.
Atlanta Police reported the woman's car was last spotted on the evening of July 16 on the 200 block of Metropolitan Parkway in southwest Atlanta. It was the same day she vanished after leaving her mother's residence in Conyers.
"I believe they have shot and killed Imani," Acklin said.
The family also shared Ring camera video from a home across the street from Imani's residence reportedly recorded the day she went missing. It sounded like a shot rang out, and then it appears to be her vehicle pull out of the driveway at a high rate of speed.
"Pow! Then her car backs out of the garage, then it's not seen again until that night, Metropolitan, 200 block. Then these areas: Delowe, Campbellton Road, Barge. It's no coincidence," said Acklin.
Roberson's family says the woman's newborn and 3-year-old son were located with their father at another residence, and that he told police Roberson had dropped the children off. Acklin is urging anyone with information about her disappearance to come forward.
"Think back to July 16, the whole July 16, and think back. Have you seen this vehicle, this person, anybody that may have or could have been involved in this?" said Acklin.
Anyone with information about Roberson has been asked to contact investigators at 770-228-8170.