Remains of 1 of 2 missing College Park businessmen identified, police investigating as homicide
CHATTAHOOCHEE HILLS, Ga. - The search for two College Park business partners who disappeared over a month ago has ended in tragedy after police say they've identified the remains of one of the men.
Jason Salter and Kenny Guerra were last seen on Feb. 25 in the area of Campbellton and Headland in East Point. Salter's car was later found in the parking lot of a Family Dollar in the city.
Since their disappearance, friends and family have canvassed their community, putting up flyers. They have tried just about everything they can think of to find the two best friends and fathers who owned a printing business together.
"We know he went to go meet Kenny, and he was supposed to be at home with his youngest son. And then, he was gone," Courtney Stephens, Salter's friend, told FOX 5 during one of the searches.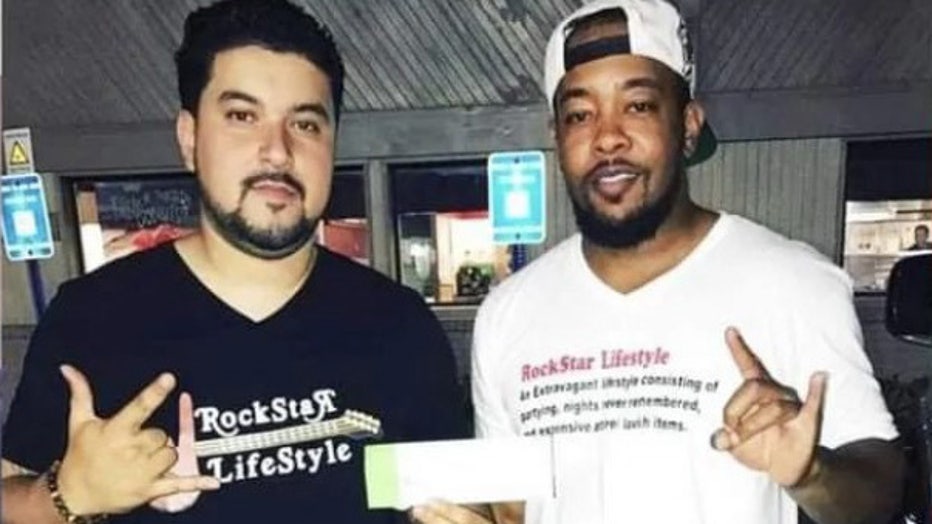 Kenny Guerra and Jason Salter (Courtesy of the family) 
After weeks of searching, police say they've now made a break in the case. The Fulton County Medical Examiners Office on Monday identified a set of remains discovered in Chattahoochee Hills as being 39-year-old Salter. A second set of remains found in the area have not been identified at this time.
Police say they are investigating the case as a homicide.
Salter's family is expected to hold a press conference Tuesday at 3 p.m. to address the discovery. 
Remains of missing man found in Chattahoochee Hills
On March 15, the remains of two bodies were discovered in a wooded area of Chattahoochee Hills, around 20 miles away from where Salter's car was discovered 
According to the Chattahoochee Hills police chief, the woods are property of Bouckaert Farm, a massive 8,000-acre property.
The farm's website says parts of the area are used for weddings, equestrian events, and film productions.
Officials have not released any information about the condition of the bodies or the circumstances behind their discovery.
The Georgia Bureau of Investigation is asking anyone with information about the missing men to call its tip line at 1-800-597-TIPS(8477).