When will Trump surrender in Georgia? | What we know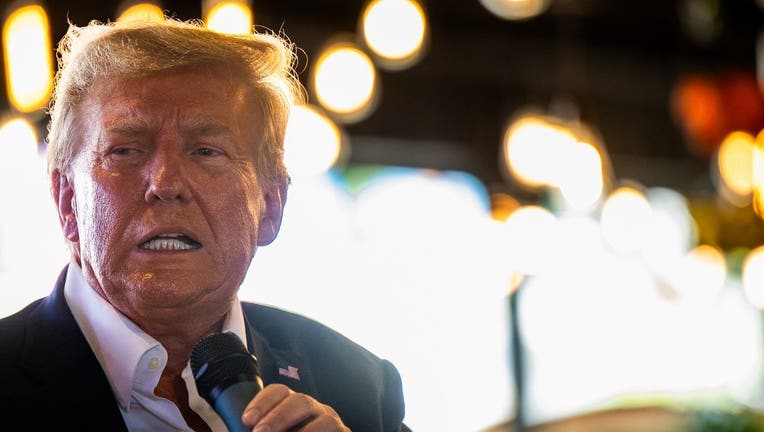 article
ATLANTA - When will former President Donald Trump and 18 allies accused of illegally meddled in the 2020 election turn themselves in on their Racketeer Influenced and Corrupt Organizations Act (RICO) indictment?
Attorneys have told the FOX 5 I-Team they are trying to meet with Fulton County District Attorney Fani Willis to schedule the details of their clients surrender and appearance, but say she has been unwilling to meet until next week.
At least one source has told FOX 5 the former president plans to surrender sometime early in the week, while numerous reports are suggesting Trump will turn himself in before Thursday.
District Attorney Fani Willis issued a deadline of Friday, August 25 for Trump and his 18 co-defendants to surrender to authorities. The indictment, comprising a staggering 41 counts, was unsealed late Monday evening.
Deputies have been stationed at the entrance of the Fulton County Jail throughout the week, making necessary arrangements for the influx of newly indicted inmates.
WHAT'S NEXT FOR FORMER PRESIDENT DONALD TRUMP, CO-DEFENDANTS IN FULTON COUNTY 
Sheriff Pat Labat emphasized that the former president, alongside his co-defendants, will undergo the routine booking procedures upon arrival at the Rice Street jail. This process typically includes a standard pat-down search, fingerprinting, a mugshot, and a comprehensive criminal history evaluation. Trump, who once occupied the highest office in the nation, will be treated in the same manner as any other defendant processed within the facility's confines.
The anticipated surrender of Donald Trump at the jail coincides with ongoing scrutiny of the facility by the Department of Justice, which is investigating allegations of inhumane conditions. Questions have emerged about the facility's infrastructure and treatment of inmates, raising concerns about whether the conditions are suitable for housing high-profile figures.
FULTON COUNTY DA ASKS JUDGE TO SET TRIAL DATE IN TRUMP RICO CASE
However, it remains uncertain whether Trump and his co-defendants will have the option to post bail immediately or if they will need to await a court hearing before a judge. The specifics of their legal path forward, given the complexity of the charges and the high-profile nature of the case, are still unfolding.