Video released of Atlanta PD response to medical building shooting in midtown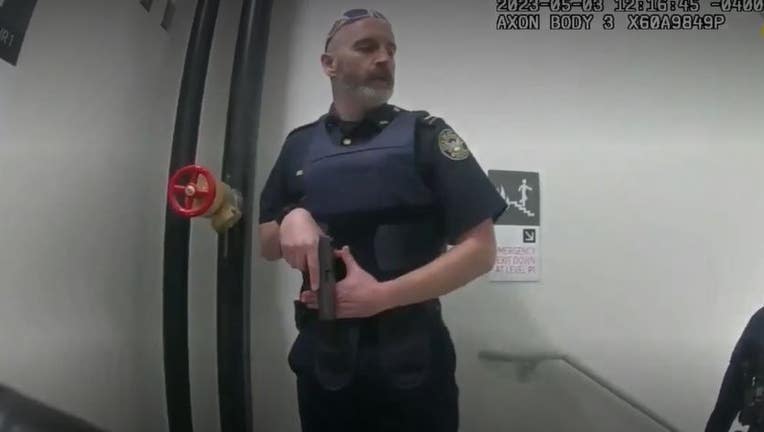 article
ATLANTA, Ga. - Atlanta Police have released video related to the shooting of multiple people at a Northside Hospital medical building in Midtown Atlanta on May 3.
The video shows several police officers arriving at the building and making their way upstairs. It then shows a couple of people being rushed out of the area before the police begin clearing the rooms.
WATCH THE FULL VIDEO BELOW. VIEWER DISCRETION ADVISED. 
The video does not show any of the 5 women who were shot during the incident. One woman, 38-year-old Amy St. Pierre died as a result of the shooting. The other victims have been identified as Alesha Holinger, Jazzmin Daniel, Lisa Glynn and Georgette Whitow. 
Deion Patterson, 24, was arrested several hours after the shooting in nearby Cobb County. According to his mother who was with him at the time of the shooting, Patterson had gone to the medical building for treatment because he suffers from mental health issues. Patterson was discharged from the US Coast Guard in January. 
ATLANTA SHOOTING STORIES
Patterson is currently being held without bond on one count of murder and four counts of aggravated assault.