Trump's Georgia lawyer asks for case to be severed from other defendants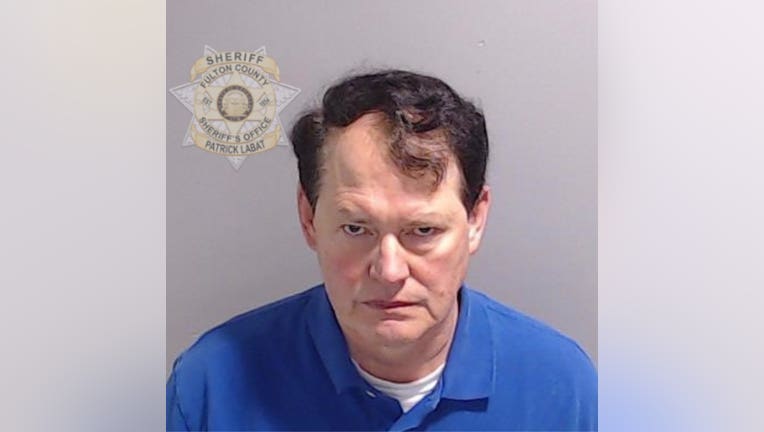 article
FULTON COUNTY, Ga. - Georgia attorney Ray Smith, who has been charged along with former President Donald Trump and 17 others in the Georgia election interference case, filed a motion for severance on Thursday afternoon.
Smith's lawyers say severance should be granted because the case involves too many defendants, too many disparate predicate acts, too many prosecution witnesses and a complex array of relationships between witnesses and defendants that will be confusing for the jury.
The motion also suggests that the case is "too Byzantine" and the court should sever the defendants into "manageable groups" so the case can be presented in reasonable bite-size segments that a jury can understand and assimilate in a reasonable amount of time.
WHO IS RAY SMITH? TRUMP'S LOCAL ATTORNEY OF RECORD INDICTED WITH FORMER PRESIDENT TRUMP
The motion also mentions the YSL trial, which also involves RICO charges and multiple defendants and has yet to seat a single jury despite starting the process in January.
Additionally, the motion charges that Ray Smith was never informed that he was a target of the grand jury's investigation and never invited to meet with prosecution to review evidence. And, Smith's lawyers say they will not be ready for trial by October of this year.
Smith is now the 4th person who has requested a severance. Kenneth Chesebro, Sidney Powell and Trump have also filed motions.
Smith was the first defendant to waive his arraignment and enter a not guilty plea.
Smith was an attorney for Trump's 2020 campaign in Georgia and is facing a dozen counts in the massive racketeering case brought earlier this month by Fulton County District Attorney Fani Willis.
Smith is accused of making false statements at a Georgia Senate hearing in December 2020 about voting fraud and voting irregularities.
MOST RECENT STORIES
Trump and his 18 co-defendants were indicted Aug. 14 for violating Georgia's RICO (Racketeer Influenced and Corrupt Organizations) Act and other charges related to the 2020 election results in Georgia. The grand jury indictment was handed up following a 2-and-1/2-year investigation by Fulton County District Attorney Fani Willis and a recommendation of indictment by a special grand jury earlier in the year. 
Offenses listed in the indictment include a request from Trump to Georgia's Secretary of State Brad Raffensperger to alter votes. Other charges include making false statements and writings, impersonating a public officer, filing false documents, influencing witnesses, conspiracy to defraud the state and perjury, among others. 
Other defendants in the case include Trump's former lawyer Rudy Giuliani and former White House Chief of Staff Mark Meadows. All defendants were ordered to surrender to the Fulton County Jail by noon Aug. 25. Willis initially requested a trial date in March 2024, but has since amended that request to Oct. 23, 2023. Trump has continued to claim that he won the election and that he is now being persecuted.