Who is Ray Smith? Trump's local attorney of record indicted with former president Trump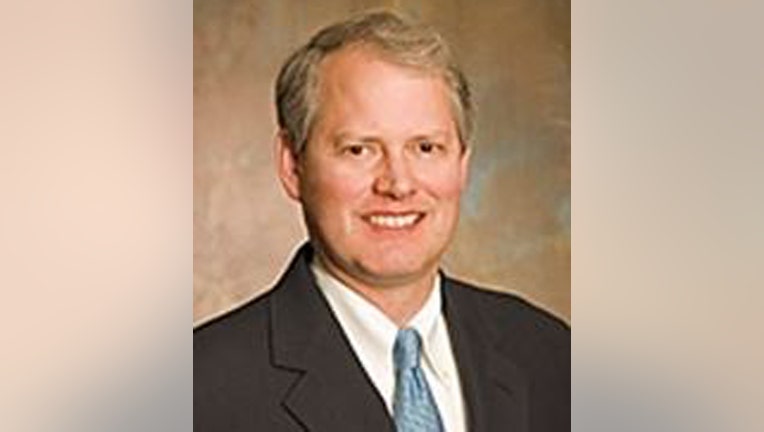 article
FULTON COUNTY - Atlanta-based Ray Stallings Smith III is a business, real estate, election and probate litigation attorney with a national practice, according to his bio. He is a partner at the firm of Smith & Liss, LLC. 
Smith was hired by former President Donald Trump to be his local attorney of record.
Smith earned a Bachelor of Arts Degree in political science and speech communications from the University of North Carolina at Chapel Hill and his law degree from Mercer University School of Law. He is a member of the Atlanta, Sandy Springs and Cobb County Bar Associations, the Federal Bar Association, the State Bar of Georgia, and the State Bar of South Carolina.
WHO ARE THE 19 PEOPLE INDICTED IN FULTON COUNTY'S ELECTION INTERFERENCE CASE? 
Smith served as special assistant to the attorney general of the State of Georgia and was appointed by Gov. Sonny Perdue to the Governor's Committee for Sandy Springs, where he served as commissioner and vice-chair.  He was also appointed by three governors to the Stone Mountain Memorial Association and is currently serving his 5th term as a board member. 
Additionally, he is the authority counsel fo the Chattahoochee 911 Authority and on the board counsel for the City of Brookhaven and Georgia Zoning Board of Appeals. He previously served on the Fulton County Board of Elections and Registrations.
WHAT'S NEXT FOR FORMER PRESIDENT DONALD TRUMP, CO-DEFENDANTS IN FULTON COUNTY AFTER INDICTMENT
Smith is accused of advising the alternate GOP electors who met at the state capital and cast votes for Trump and signed documents that falsely claimed Trump had won the election. Following the 2020 election, Smith reportedly sent a letter to Georgia Secretary of State Brad Raffensperger and submitted several affidavits supporting Trump as the winner.
Smith also appeared before a state Senate subcommittee investigating allegations of voter fraud shortly after the election. During his testimony, he reportedly claimed that more than 130,000 illegal votes had been cast during the 2020 election. He also testified that 2,506 felons voted along with 10,315 individuals who were deceased.
Charges for Smith include:
1 - Violation of the Georgia RICO (Racketeer Influenced and Corrupt Organizations) Act
2 - Solicitation of Violation of Oath by public officer
4 - False statements and writings
6 - Solicitation of violation of oath by public officer
9 - Conspiracy to commit impersonating a public officer
11 - Conspiracy to commit forgery in the first degree
13 - Conspiracy to commit false statements and writing
15 - Conspiracy to commit filing false documents
17 - Conspiracy to commit forgery in the first degree
19 - Conspiracy to commit false statements and writings
Smith is married and has two children.