Longtime Atlanta Councilman C.T. Martin remembered for quiet charisma
ATLANTA - "His living shall not be in vain."
Those who gathered in Atlanta to celebrate the life of former longtime Atlanta City Councilman C.T. Martin heard that refrain frequently on Saturday. 
Dozens of public figures from Atlanta took turns telling stories about Martin's quiet charisma — multiple eulogizers remarked on his motorcycle her rode years ago — and wit during his memorial service.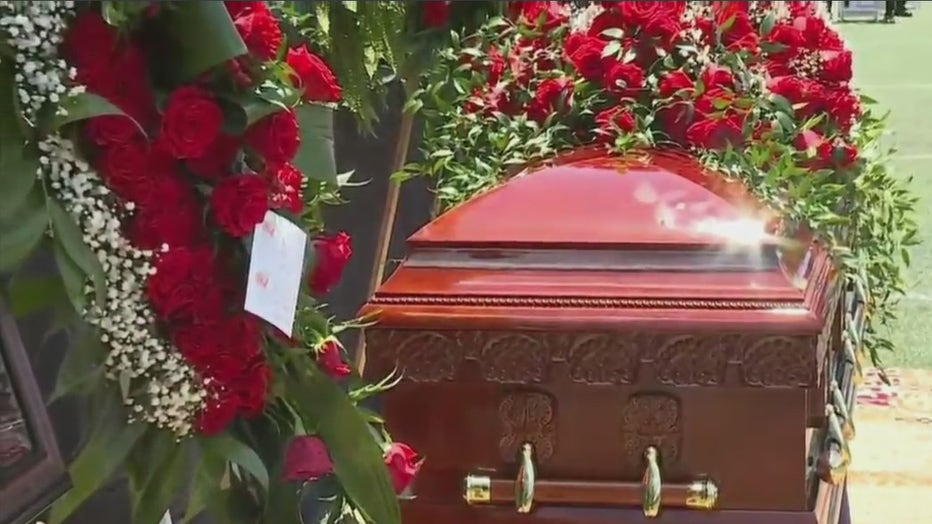 Fulton County Chairman Robb Pitts, who worked alongside Martin on the Atlanta City Council said Martin never raised his voice and understood compromise, first and foremost.
"Councilman Martin was never the loudest voice in the room, but when he spoke, others listened," Pitts said. 
Atlanta Mayor Keisha Lance Bottoms described Martin as a relentless political mind who also helped pave the way for her and many of her colleagues. 
"In Atlanta District 10, we had our own (Nelson) Mandella and his name was C.T. Martin," Bottoms said.
RELATED: 'Time to pass the baton on': Atlanta Mayor Keisha Lance Bottoms explains decision not to seek reelection
During an Atlanta City Council tribute to Martin, Michael Bond said Martin reached out to him after losing an election. 
"He was the one who lifted us up when we fell and scratched our knees," he said. 
Martin was an Atlanta native and graduate of Booker T. Washington High School. He was an undergraduate at Shaw University in Raleigh, North Carolina, and heard a master's degree from Atlanta University. That's when he became vocal about community issues in the district that encompasses neighborhoods on the west side of the city, mostly south of the Interstate 20 and Interstate 285 interchange. 
A candlelight ceremony was held Thursday night at C.T. Martin plaza at Doctor's Memorial Park.
Martin lay Friday at the Hoosier Memorial United Methodist Church, where he was a dedicated member.
WATCH: FOX 5 Atlanta live news coverage
_____
Sign up for FOX 5 email alerts
Download the FOX 5 Atlanta app for breaking news and weather alerts.