Georgia's Marcus Rosemy-Jacksaint pleads guilty to speeding
ATHENS, Ga. - Georgia Bulldogs wide receiver Marcus Rosemy-Jacksaint is apologizing for a recent traffic-related arrest.
Originally, he was charged in May with reckless driving and speeding, but the former charge was dismissed. He was stopped on the afternoon of May 23 in the 2600 block of Atlanta Highway after officers spotted his black Dodge Charger speeding.
Police say he was doing 90 mph in a 45 mph zone.
He recently pleaded guilty to speeding and will have six-month probation and must pay a $1,000 fine. He also must attend a state-certified defensive-driving course.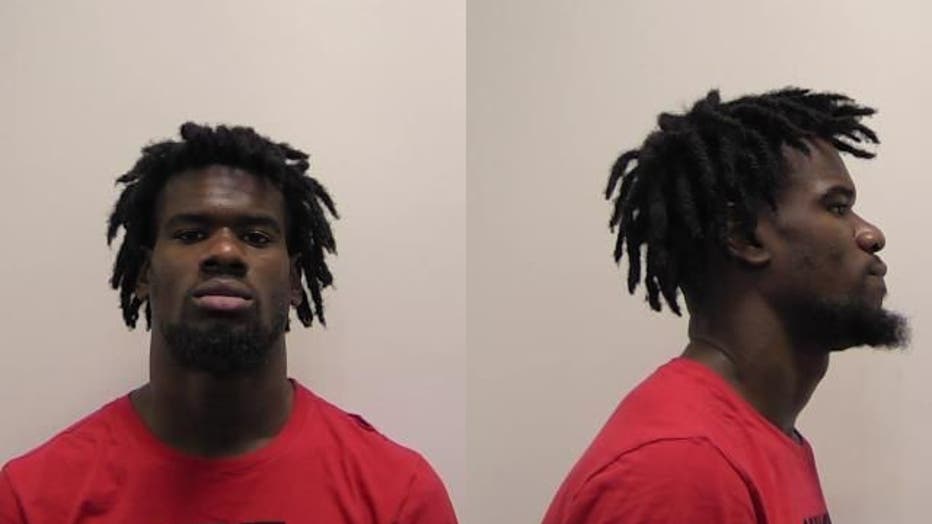 Marcus Rosemy-Jacksaint (Athens-Clarke County Police Department)
The wide receiver released a statement reading:
"I would like to apologize to the citizens of Athens-Clarke County for my behavior on May 23, 2023. I realize that I put you in danger and that there is no excuse for driving as fast as I was."
He says he accepted his punishment and will do better moving forward.
Marcus Rosemy-Jacksaint is just one of several Georgia Football players who were involved in traffic incidents during the off-season. The most notable is a crash which claimed the life of UGA staffer Chandler LeCroy and offensive lineman Devin Willock in January following the Dawgs back-to-back championship celebration. Former Georgia player Jalen Carter was charged with reckless driving and racing in connection to the accident.
Linebacker Jamon Dumas-Johnson was charged in February for racing on highway/streets and reckless driving.
Fellow UGA wide receiver De'Nylon Morrisette was arrested earlier this month in Oconee County for DUI, driving too fast for conditions, and following too closely.