Fulton County commissioners reach settlement in death of inmate 'eaten alive by bedbugs'
FULTON COUNTY, Ga. - Fulton County commissioners voted unanimously to award the family of Lashawn Thompson, a Fulton County inmate who was allegedly "eaten alive by bedbugs" in his jail cell, $4 million in his death.
Six out of seven of the commissioners discussed the settlement behind closed doors, according to Chief of Staff Preston Thompson. One commissioner was missing.
The chief told FOX 5 the commissioners would not be giving any other details due to legal concerns.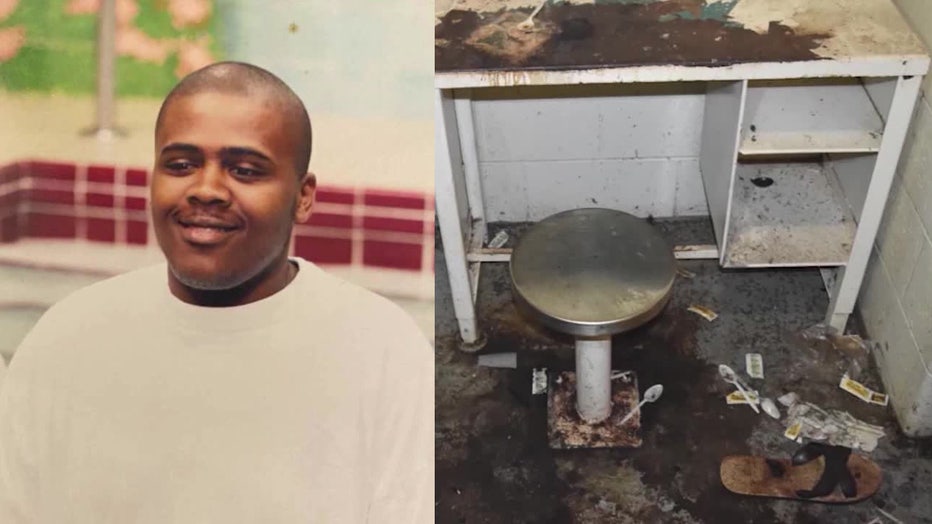 Attorneys for the Thompson family issued the following statement on Thursday:
"While we are satisfied to reach settlements in these matters with Fulton County and unidentified entities for undisclosed amounts, we are nowhere near the end of this journey to full justice. We will continue to work with the Thompson family –– and the community that rallied behind them –– to ensure that a tragedy like this one never happens to another family or takes one more life. Lashawn's life mattered, and together, we can demand and motivate significant change in his name. That will be the legacy of Lashawn Thompson."
Who is Lashawn Thompson?
Thompson was a 35-year-old man from Winter Haven, Florida.
On June 12, 2022, he was arrested in Georgia for misdemeanor simple battery and was being held at the Fulton County Jail since he was unable to make the $2,500 bail.
He was later transferred to the psychiatric wing of the jail due to mental health issues. Three months later, he was found dead in a dirty jail cell after reportedly being attacked by insects and bedbugs, according to the family's legal team.
Michael Harper, the attorney who has been representing Thompson's family, said records show the detention officers and medical staff at the jail noticed Thompson's deteriorating health, but did nothing to help him, leading to his untimely death.
Family members of LaShawn Thompson react to the shakeup at the Fulton County Jail on April 18, 2023. (FOX 5)
He shared photos of the state of the cell Thompson was being held in.
Thompson's family told the media they weren't aware their family member was in the facility until they were contacted by jail officials about his death.
Family of Lashawn Thompson calls for justice
Following the news of Thompson's demise, his family began a public outcry for justice. They pressed for a criminal investigation into the circumstances surrounding his death, as well as the closure and replacement of the Fulton County Jail.
FAMILY OF FULTON INMATE WHO DIED COVERED IN BEDBUGS 'SHOCKED' AFTER VOTE TO KEEP JAIL MEDICAL PROVIDER
"That jail should be closed because nobody should be housed like this. It was a crazy incident that happened, and we want justice for it," said Brad McCrae, his brother.
The cause of death was listed as 'undetermined' by the county medical examiner, but the 35-year-old's body was found covered in bedbugs and insects. His family is convinced the deplorable living conditions and lack of medical care contributed to his death.
FAMILY OF INMATE WHO DIED AT FULTON COUNTY JAIL DEMANDS CHANGE FROM COMMISSIONERS
In May 2022, the family pursued their own independent autopsy to determine a cause of death. Former NFL quarterback Colin Kaepernick offered to pay for it.
The independent autopsy confirmed much of the information in the medical examiner's report, but determined that the cause of Thompson's death was cardiac arrhythmia due to criminal neglect, Harper said.
Calling Thompson's death "one of the most deplorable in-custody deaths in the history of America," Attorney Ben Crump said the family's commissioned autopsy determined that the Georgia man did not receive the treatment that he needed for his mental illness.