Family of Fulton inmate who died covered in bed bugs 'shocked' after vote to keep jail medical provider
FULTON COUNTY, Ga. - Fulton County commissioners voted Wednesday to extend its contract with the county jail's current medical provider, NaphCare, for another six months after it was set to expire at the end of last month.
The healthcare provider, that will now continue serving the jail until December 31, 2023, has been under intense scrutiny since gruesome discovery of an inmate who died covered in bed bugs inside a cell at the jail last year.
Michael Harper, the attorney representing Lashawn Thompson's family, told FOX 5 they were shocked to learn of the commission's decision Wednesday after county officials deemed the medical care provider negligible in Thompson's death.
"The family is shocked," Harper stated. "The family and I met with Sheriff Labat after the story went public about the death of Lashawn Thompson and Sheriff Labat put the responsibility squarely on the shoulders of NaphCare," he recalled.
Fulton County Sheriff Pat Labat took FOX 5 on a tour of the deplorable conditions he says he is trying to fix at the county jail on April 27, 2023. (FOX 5)
Thompson was arrested in June 2022 for misdemeanor simple battery. He was moved to the psychiatric wing of the jail and died just three months later.
An independent autopsy listed his cause of death as untreated schizophrenia, dehydration, malnutrition, and extensive and severe body insect infestation.
Photos of the cell and Thompson's face and body covered in insects sparked outrage when they spread on social media in April.
"The medical records show severe neglect…for NaphCare to know he was in that psychological condition and to do nothing to care for him…it's just outrageous," Harper said.
Sheriff Patrick Labat said the extension of the contract through the end of the year was the best option at the advice of legal counsel and while concerns haven't gone away, they are making progress.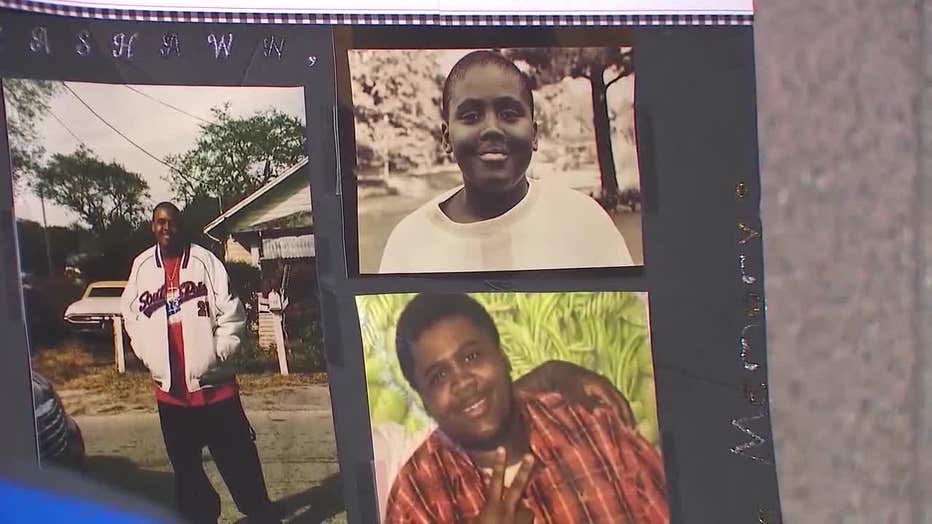 Lashawn Thompson  (FOX 5)
Harper said it's progress the family hoped to see sooner rather than later in the interest of other Fulton County Jail inmates' wellbeing.
"The last thing we want is to continue to have inadequate health care at the jail and they have more deaths like Lashawn Thompson," he added.
A statement from the Fulton County Sheriff's Office reads:
In an effort to tackle various identified concerns and enhance patient care accountability, the Fulton County Sheriff's Office and the Fulton County executive team have actively engaged in discussions with NaphCare. Additionally, Sheriff Labat presented a detailed plan, which addresses issues such as facility matters, staffing, and security matters, all aimed at promoting the health, safety, and well-being of both detainees and personnel within the Rice Street Jail.
Sheriff Labat stated, "The concerns that have come to light in recent months have not magically gone away or been resolved, but we are making progress. My intent remains to provide the best standard of care for inmates while also ensuring there are no gaps in service. On advice of legal counsel, this extension through the end of the year is the best option to meet those goals."