Detention officer charged with assaulting inmates at Fulton County Jail
FULTON COUNTY, Ga. - A detention officer is facing multiple felony aggravated assault charges connected to his treatment of inmates at the Fulton County Jail, officials say.
Detention Officer Demarcus Whatley, 25, is being held at the Fulton County Jail without bond, charged with three felony counts of aggravated assault; three felony counts of cruelty to inmates; four felony counts of violation of oath by a public officer; one count of false statements and writings; concealment of facts; and fraudulent documents, and one count of reckless conduct.
Officials say their investigation into Whatley began when the Jail Investigation Unit received an emergency inmate grievance.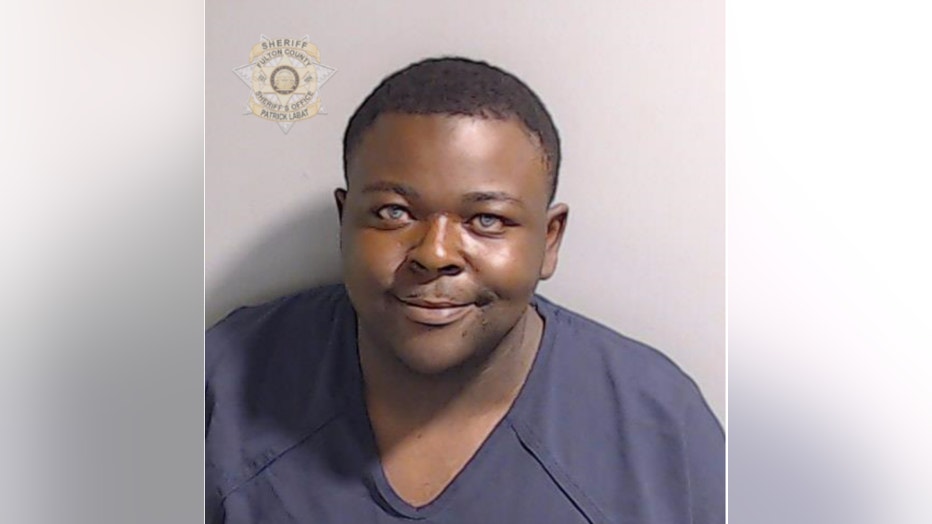 Demarcus Whatley (Fulton County Sheriff's Office)
After reviewing video footage, investigators say they found that Whatley used excessive force on three inmates on June 25 and then did not accurately report what had happened.
"Detention officers have the responsibility of treating those in their custody humanely and with respect," Fulton County Sheriff Patrick "Pat" Labat said in a statement. "When an officer deviates from this duty, they must be held accountable. The Fulton County Sheriff's Office is committed to thoroughly investigating claims of officer misconduct. As sheriff, I remain committed to transparency and taking action swiftly and appropriately should those claims be sustained."
As a result of the investigation, the Sheriff's Office fired Whatley. He had been hired as a detention officer on March 1, 2023.
This is the latest investigation into alleged misconduct by officers at the Fulton County Jail.
In early June, deputies arrested 31-year-old Monique Clark after Clark was accused of using excessive force while handling a deputy at the Alpharetta Police Department.
Body camera footage released by Alpharetta police showed Clark allegedly choking an inmate until she passed out after she refused to have her mugshot taken.
In March, a Fulton County Jail staffer was arrested after a phone discovered in a shakedown revealed the detention officer engaged in an inmate manner with a prisoner. 
Earlier that month, a jail monitor revealed to the Atlanta City Council that an officer had been terminated for allegedly unlocking cell doors, leaving inmates vulnerable to attack.
When FOX 5 asked the Sheriff's spokesperson about that, the department confirmed the arrest of Gloria Franklin on several charges, including failure to render aid.