Video shows former Fulton County detention officer behaving badly with inmates
ATLANTA - Fulton County court documents reveal how investigators found out about a forbidden relationship between a female detention officer and a jail inmate. 
Kawana Jenkins, 36, is charged with two counts of improper sexual contact by employee or agent, five counts of violation of oath by a public officer, two counts of reckless conduct, two counts of cruelty to inmates, and one count of obtain/procure/give inmate prohibited item without authorization.
The incident which led to her termination and subsequent arrest was videotaped with a contraband cellphone, which was seized during a shakedown of the Fulton County Jail. Jenkins was then terminated and charged, according to the sheriff's office.
Jenkins had been employed with the Fulton County Sheriff's Office since December 2019.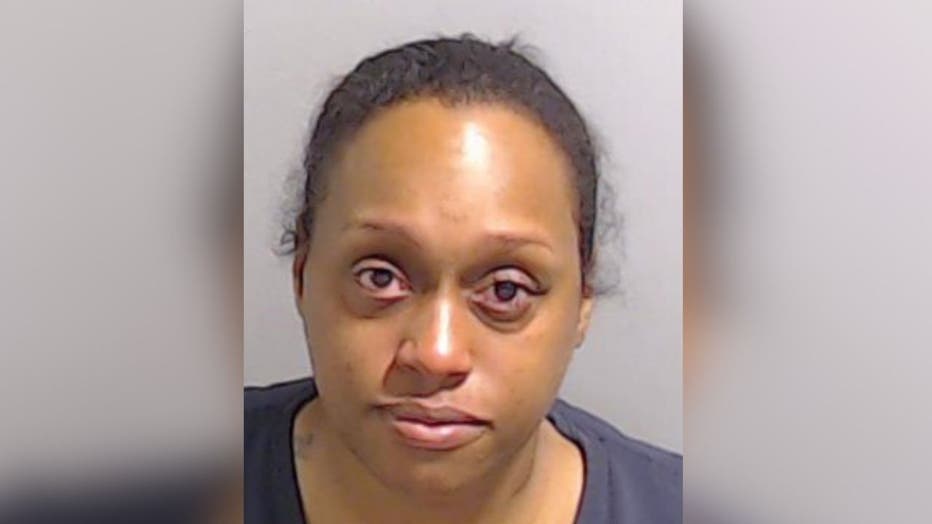 Former Fulton County detention officer Kawana Jenkins is facing charges for inappropriate contact with an inmate. 
Fulton County Jail cell shakedown leads to video of detention officer
In late January, a sheriff's strike team conducted a shakedown inside a maximum security wing. 
In addition to weapons, eleven cell phones were confiscated.
Investigators checked those phones and on one of them, Jenkins is shown doing, among other things, sitting on the lap of an inmate, kissing him.
And, it wasn't just an exchange of affection. That inmate asked for something specific. 
He can be heard on the video clip saying "give 'em to me, give 'em to me". 
Jenkins then gave that inmate a pair of designer eyeglasses from Cartier.
Investigators reported the activity to Sheriff Pat Labat.
He fired Jenkins and ordered her arrest on a myriad of charges, including violation of oath of office.