Brianna Grier: Family of Georgia woman who died after falling from patrol car files $100M lawsuit
DECATUR, Ga. - The family of a Georgia mother who died after falling out of a moving patrol car after her arrest have filed a $100 million civil rights lawsuit over her death Wednesday.
Brianna Grier, a 28-year-old mother of 4-year-old twin daughters, suffered significant injuries on July 15, 2022, and died days later at an Atlanta hospital. 
Authorities had been called to her home in Sparta by her mother Mary Grier while she experienced a mental health crisis.
"They wanted the police to help her - take her to the hospital to get help. They had called before asking them for help," said Attorney Ben Crump, who represents the family.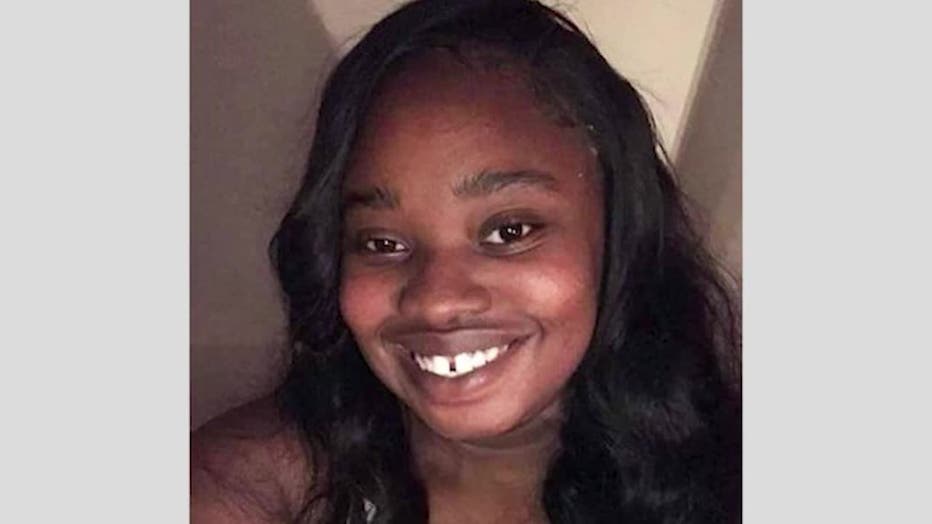 Brianna Grier (Courtesy of the family)
DA: NO INDICTMENTS IN CASE OF GEORGIA WOMAN WHO DIED AFTER FALLING FROM MOVING PATROL CAR
In footage taken from body cameras, deputies can be seen responding to a visibly distraught and erratic Grier. A brief struggle ensues where deputies can be seen carrying Grier, who is in handcuffs, by all fours. In the video, Grier can be heard telling deputies that she is not drunk and asks them to breathalyzer her several times. Grier can also be heard threatening her own life. 
Later in the video, deputies can be seen placing Grier in the patrol car. Less than a minute into the drive, the deputy operating the car Grier was placed in can be seen stopping the car, getting out, and walking a few yards back up the road to where Grier can be seen on the ground. 
The impact gave Grier a fatal brain injury that left her in a coma for six days before she died. An autopsy showed Grier had multiple skull fractures and severe brain swelling, an attorney for the family said.
"Since she was handcuffed there was no breaking the fall. Her skull hit the road," Crump said.
BRIANNA'S MOTHER SAYS LIFE HAS BEEN HARD AFTER BRIANNA'S DEATH
Speaking after the filing of the lawsuit Wednesday, Mary Grier was overcome with emotion while saying that her granddaughters ask what happened to their mother. 
"I don't lie to them. I tell them the truth: 'She's gone home to live with God,'" she said, adding that she was "broken" by the realization that her daughter wouldn't be coming back.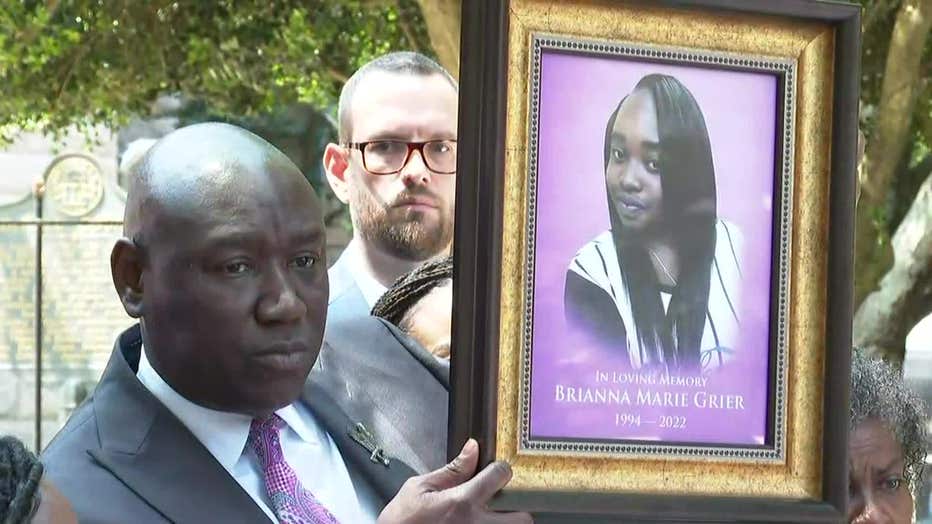 Grier was there when her daughter was under arrest and watched from the porch as the deputies took her daughter away.
"They carried her like a log," she said, claiming the deputies dropped Briana while carrying her to the car.
"She wasn't no animal. She wasn't no bad person. She just had some problems she couldn't control," Mary Grier said.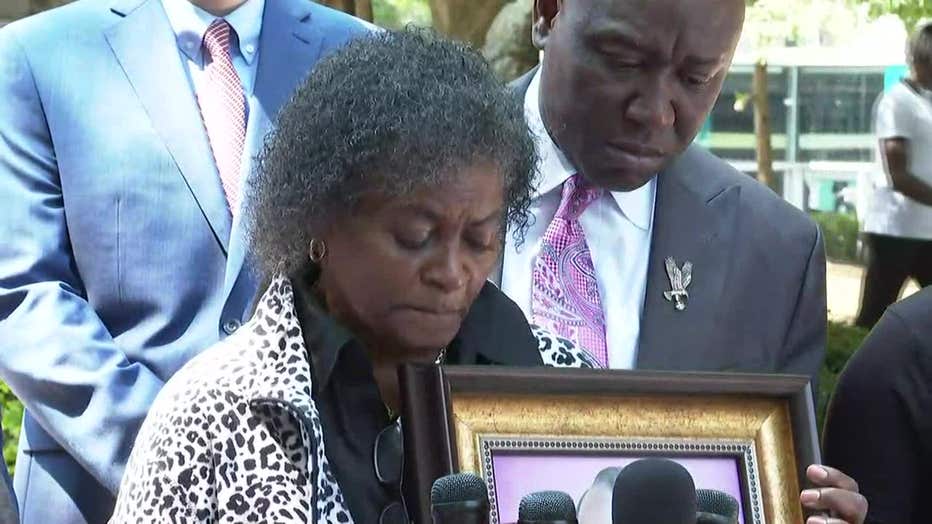 After her death, Grier's family and civil rights leaders, including the Rev. Sharpton, demanded a full accounting of her arrest and subsequent death. In November, the Georgia Bureau of Investigation announced it had finished its investigation and turned its findings over to Ocmulgee Circuit District Attorney T. Wright Barksdale, who decided against bringing the case to a civil or criminal grand jury.
"What happened that particular night is an extreme tragedy and something that I understand that people are upset about," he told The Associated Press in a phone interview. "Based off of my legal opinion after speaking with the GBI and after reviewing the case file, there are no criminal acts that were perpetrated by those deputies the night Ms. Grier lost her life."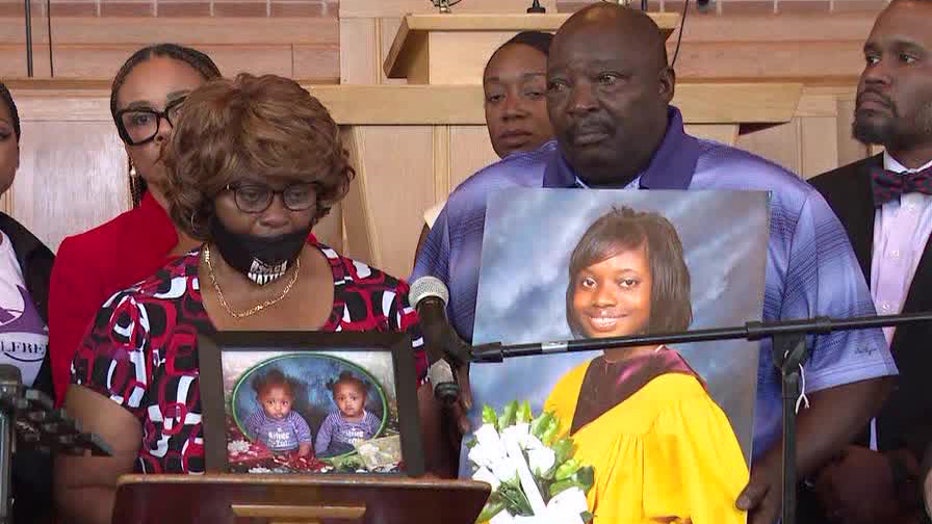 The new lawsuit, filed by Crump and Attorney Eric Hertz, names two deputies and the Hancock County Sheriff's Office, claiming that they "participated in gross negligence" that ended with Grier's wrongful death.
The Associated Press contributed to this report.