Atlanta Police investigating antisemitic, transphobic flyers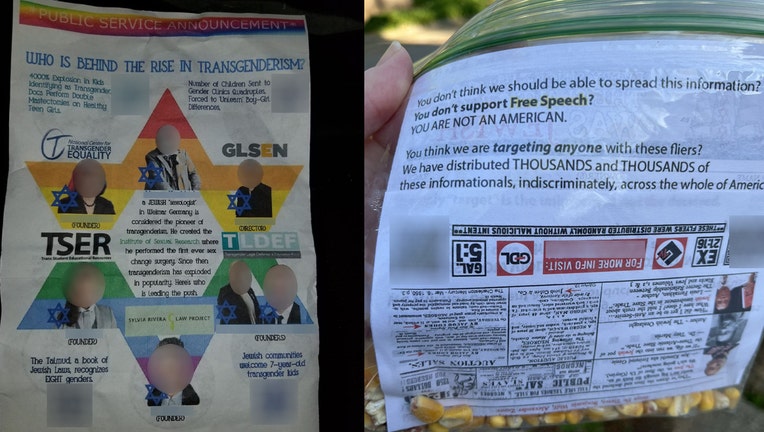 article
ATLANTA - Residents in some Atlanta neighborhoods are expressing concern and outrage after waking up to antisemitic and transphobic flyers left for residents.
The Atlanta Police Department says their Homeland Security Unit is investigating the incident, but they are not aware of any criminal-related acts directly associated with the flyers.
The flyers claim six Jewish individuals are behind a "rise in transgenderism".
The flyers appear to point to a particular group the Anti-Defamation League identifies as the "Goyim Defense League". Their websites allow users to download and print flyers, as well as give tips on the best ways to distribute them. Georgia is one of the eight known states the group has been known to have surfaced.
"Their distribution has led to a heightened level of awareness throughout our department, and we have increased patrols around where the flyers were found," Atlanta Police wrote in a statement sent to FOX 5.
One of those neighborhoods is Kirkwood, where residents who spoke with FOX 5 say they outraged by the rhetoric.
Atlanta Police say anyone who received a flyer can report it by calling the APD non-emergency line at 404-658-6666, by calling 911, or by calling the Crime Stoppers Atlanta tip line at 404-577-TIPS (8477).
Antisemitism bill fails this past Georgia General Assembly
This past General Assembly, House Bill 30 was introduced, which sponsors say would provide a definition to help prosecutors and other officials identify hate crimes and illegal discrimination targeting Jewish people.
State Rep. Esther Panitch, one of the bill's sponsors and Georgia's only Jewish legislator, was among those who found anti-Jewish flyers in their driveways in suburban Atlanta just a few weeks before the House approved the measure.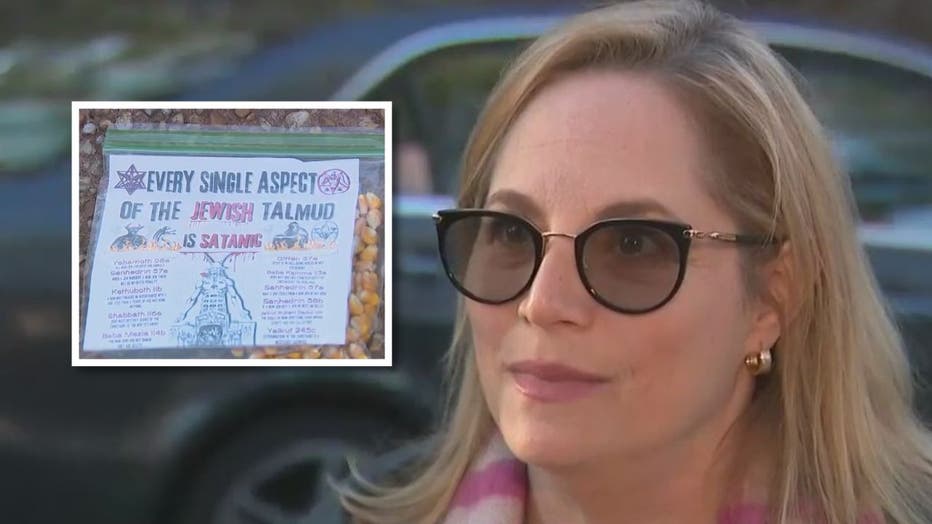 State Rep. Esther Panitch (D-Dist. 51)
Panitch and co-sponsor Republican Rep. John Carson of Marietta asked to have the bill set aside in March after the Senate Judiciary Committee adopted the amendment proposed by Sen. Ed Setzler of Acworth which changed the definition of antisemitism to define it as only the negative perception of Jews instead of a "certain" perception.
The measure would have adopted into state law a definition by the International Holocaust Remembrance Alliance, which defines antisemitism as a "perception of Jews, which may be expressed as hatred toward Jews" and can have both "rhetorical and physical manifestations." Supporters say a legal definition is necessary because officials don't always recognize antisemitism.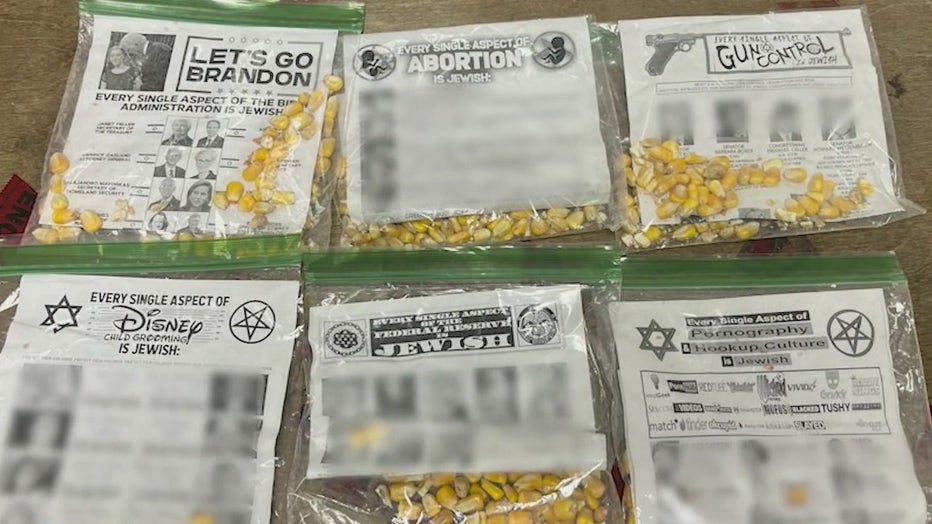 Carrollton police shared this image of antisemtic flyers found on driveways on Oct. 23, 2022. (Carrollton Police Department)
The bill did not directly write the definition into state law, instead referring to the alliance's definition, in part because proponents fear the definition could get altered.
Carson has said similar proposals have become law in states, including Arizona, Arkansas, Iowa, and Tennessee.
Critics of the bill believe the measure would limit free speech, especially in criticizing the actions of the state of Israel.
Rep. Panitch committed to re-introducing the bill next year.
-----
The Associated Press and FOX 5's Robb Direnzo contributed to this article.