Georgia bill to define anti-Jewish hate crimes stalled, sponsor says
ATLANTA - A bill that would formally define antisemitism in Georgia law has stalled after a last-minute change in a Senate committee, a key sponsor said.
The sponsors of House Bill 30 say a definition would help prosecutors and other officials identify hate crimes and illegal discrimination targeting Jewish people.
State Rep. Esther Panitch, one of the bill's sponsors and Georgia's only Jewish legislator, was among those who found anti-Jewish flyers in their driveways in suburban Atlanta just a few weeks before the House approved the measure.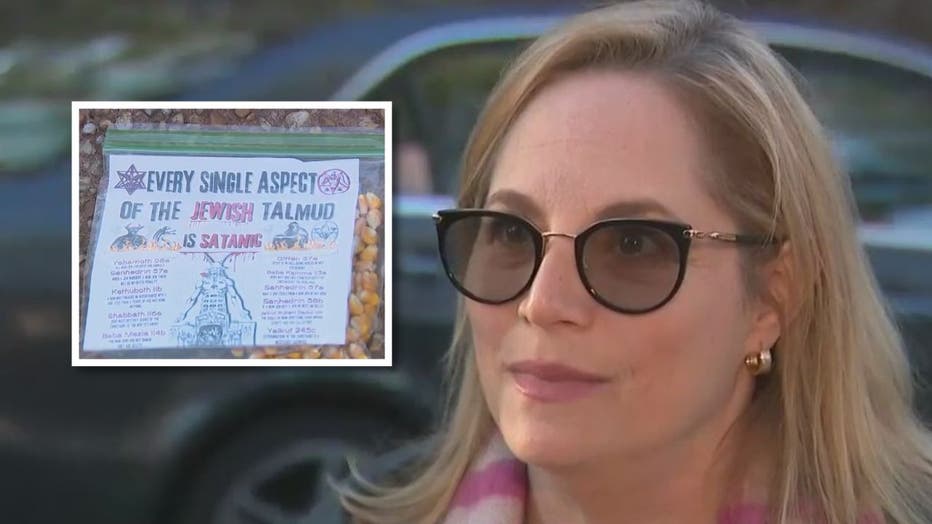 State Rep. Esther Panitch (D-Dist. 51)
"I am incredibly disheartened," Panitch told FOX 5. "The African-American community had to wait until Ahmaud Arbery was stalled in order to get the hate crimes bill passed. I'm hoping we don't have to wait for the same to get a definition of antisemitism in the books."
Panitch and co-sponsor Republican Representative John Carson of Marietta asked to have the bill set aside after the Senate Judiciary Committee adopted the amendment proposed by Sen. Ed Setzler of Acworth on Monday. The amendment changed the definition of antisemitism to define it as only the negative perception of Jews instead of a "certain" perception.
"He [the senator] defines antisemitism as only the negative perception of Jews," Rep. Panitch said. "There are plenty of positive perceptions of Jews that get Jews killed, such as believing that Jews are wealthy."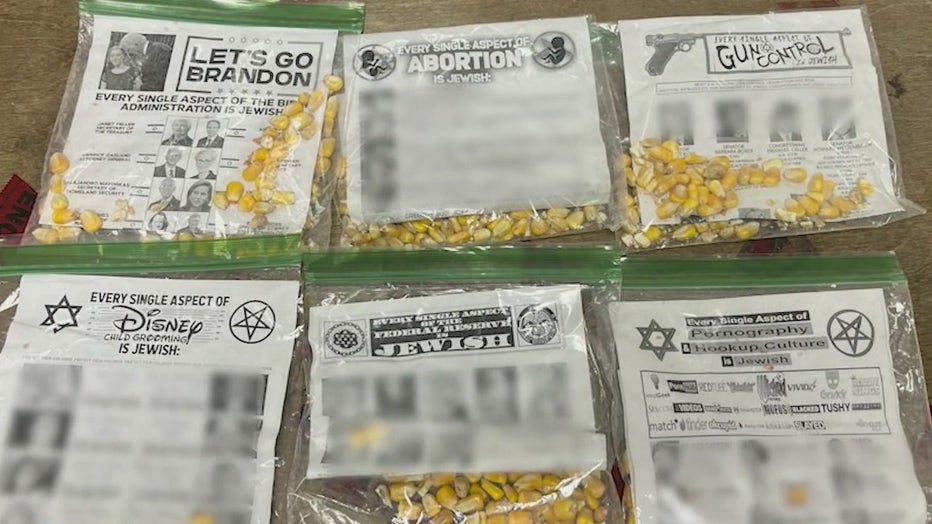 Carrollton police shared this image of antisemtic flyers found on driveways on Oct. 23, 2022. (Carrollton Police Department)
Critics of the bill believe the measure would limit free speech, especially in criticizing the actions of the state of Israel.
Peyton Hayes of the University of Georgia chapter of Students for Justice in Palestine told committee members Monday that similar bills in other states have hurt the ability of public university students to argue against Israeli policies.
The measure would have adopted into state law a definition by the International Holocaust Remembrance Alliance, which defines antisemitism as a "perception of Jews, which may be expressed as hatred toward Jews" and can have both "rhetorical and physical manifestations." Supporters say a legal definition is necessary because officials don't always recognize antisemitism.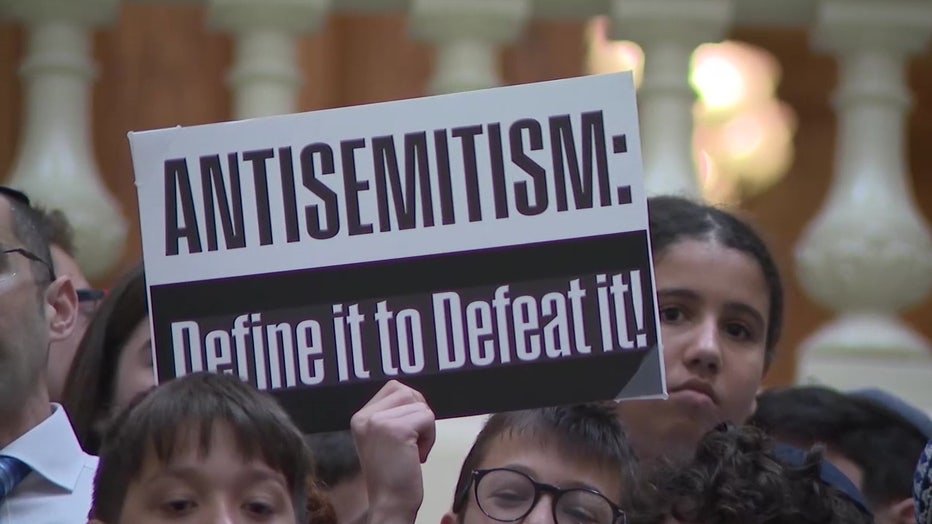 The bill doesn't directly write the definition into state law, instead referring to the alliance's definition, in part because proponents fear the definition could get altered.
Carson has said similar proposals have become law in states including Arizona, Arkansas, Iowa, and Tennessee.
Rep. Panitch committed to re-introducing the bill next year.
The Associated Press contributed to this report.