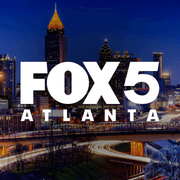 Eric Mock is an award-winning journalist with a passion for accountability journalism, breaking news and telling personal stories of the people in his community.  
Eric came to FOX 5 from KATU News in Portland, OR. There he was known for his engaging live reports and holding city and county leaders accountable on issues like the homelessness crisis and rising gun violence.  
Prior to his time in Portland, Eric worked as a reporter for Spectrum News 13 in Orlando, FL. There he was able to cover exciting events like the opening of Galaxy's Edge at Walt Disney World and the first manned NASA rocket launch in a decade. Eric's work to show how the pandemic was impacting students won an award for long-form reporting from the Florida AP.  
And this isn't Eric's first time working in the Peach State. He started his career as a broadcast journalist in Macon, where he served as weekend anchor and reporter at WGXA News. There he won several awards from the Georgia Association of Broadcasters for his creative feature storytelling.  
Eric holds a B.A. in Communications with an emphasis in Broadcast Journalism from Brigham Young University in Provo, UT, where he graduated in 2015. There his long form reporting earned him the 2015 SPJ Student National Mark of Excellence Award.
Committed to continuous growth, he has pursued various continuing education opportunities, including storytelling seminars with renowned journalists Boyd Huppert and Al Tompkins, as well as workshops such as the Sound Of Life Storytelling Workshop.
When Eric isn't out telling someone's captivating story, you can find him on a hiking trail with his incredible wife of 9 years, or at a local comics shop. Got a story you think needs telling? Email Eric at eric.mock@fox.com.  
The latest from Eric Mock