With spring break approaching, Atlanta schools hold event to prevent violence
ATLANTA - With several incidents of youth violence in recent history, the Atlanta Public Schools system is taking steps to help not only students, but their families as well.
School leaders say higher rates of violence tend to happen when students are on extended breaks from school.
And with spring break approaching, APS wants to do what they can to better prevent acts of violence.
"It's not just an issue that's unique to Atlanta. It's a nationwide issue," APS School Superintendent Dr. Lias Herring said.
Atlanta Public Schools is hosting an event for parents and caregivers over the weekend with a focus on keeping kids safer.
Herring says the workshop will look at students' mental health and the counseling and mentoring options available.
"We recognize our families - more than ever - need support systems in different areas," she said.
The need for programs like these was demonstrated by students, parents, and educators who gathered outside of Atlanta City Hall after the mass shooting on 17th Street near Atlantic Station.
Zyion Charles, a 12-year-old APS student, and 15-year-old Cameron Jackson were killed in the shooting.
Four teens, including two students who went to Atlanta public schools, have been arrested and charged in the killing.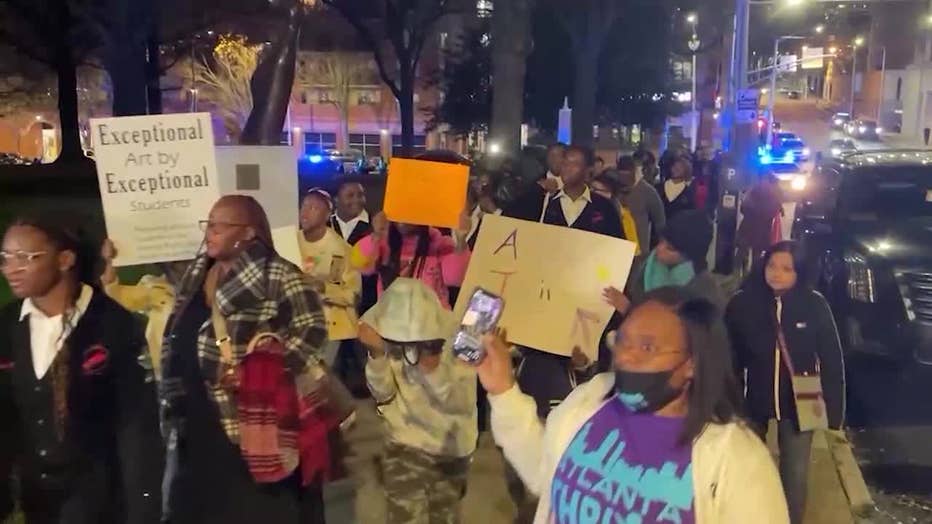 Herring hopes once they leave school grounds, students won't search for validation through criminal activity.
"We're very sensitive to the fact that spring break is coming very soon, and we want to do everything we can to empower our families and households with the tools they need to support our students regardless of age," she said. 
The event is taking place Saturday from 2 to 5 p.m. at Mays High School at 3450 Benjamin E Mays Dr SW.