Wellstar AMC closure leaves metro Atlanta with only one top level trauma center
ATLANTA - When a 24-year-old opened fire inside a Midtown Atlanta medical practice in early May, shooting five women, and sending the area into lockdown, the four survivors were rushed to Grady Memorial Hospital's Marcus Trauma Center.
That is where Dr. Elizabeth Benjamin, the trauma medical director for Grady Health System, says the team is able to mobilize quickly.
"You have specialty surgeons, immediate OR capability, trauma surgeons in-house," Dr. Benjamin says. "You can go to the operating room in 5 minutes. I mean, we can go straight from the helipad to the operating room."
And with the abrupt closure of Wellstar Atlanta Medical Center last November, the city's only other Level 1 trauma center, Grady is now Atlanta's only top tier critical care provider.
WELLSTAR AMC EMERGENCY ROOM CLOSES AHEAD OF FULL SHUTDOWN
But with the world's busiest airport, and events that draw tens of thousands of music fans downtown, Georgia state Sen. Kay Kirkpatrick, an orthopedic surgeon for 30 years, worries Atlanta is vulnerable.
CLOSURE OF WELLSTAR ATLANTA MEDICAL PUTS PRESSURE ON AREA EMERGENCY DEPARTMENTS
"I don't think you can ever be fully prepared for a mass casualty event, but when you take away a Level 1 trauma center, certainly we're in worse shape for a mass casualty event than we were before," Kirkpatrick says.
Georgia has 34 trauma centers, five of them Level 1 trauma centers.
Northeast Georgia Medical Center, the closest Level 1 trauma center, is 53 miles away in Gainesville.
And Kirkpatrick, vice chairman of the Senate Committee on Health and Human Services, worries a major disaster may be more than one hospital can handle.
"Taylor Swift was a great example," Kirkpartrick says, "Something goes wrong at one of those events or some kind of disaster, whether you're a Level 1 trauma center or not, Grady is quickly going to become overwhelmed because they operate at high capacity all the time. So, the patients are just going to go anywhere in the metro that the EMT can take them."
Other major US cities have at least two Level 1 trauma centers.
WELLSTAR FACES FEDERAL COMPLAINTS AFTER ATLANTA MEDICAL CENTER CLOSURE
Miami and Houston have two Level 1 trauma center, Detroit, Houston and Washington, DC have three and Philadelphia and Dallas-Fort Worth have four top-tier trauma centers.
And time is critical in trauma care.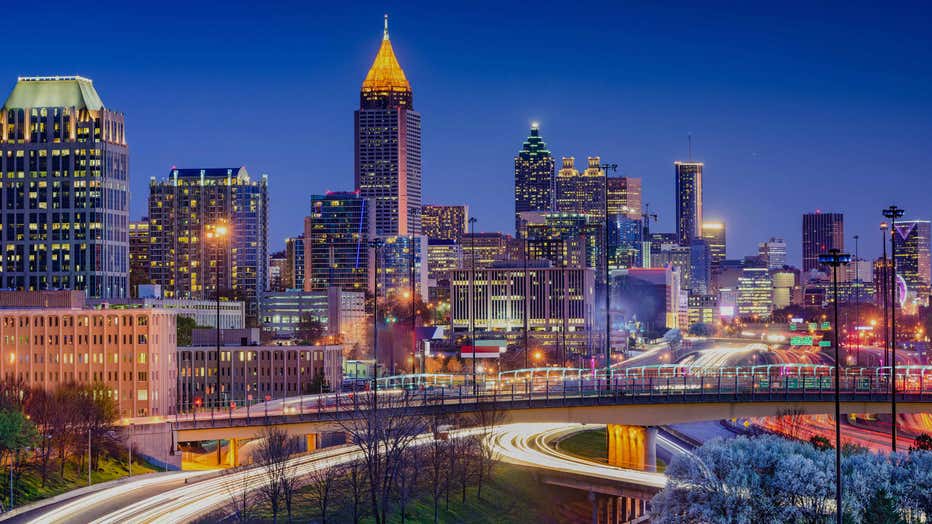 Survivors can deteriorate quickly, so their best chance of survival is to get to a critical care facility within 60 minutes.
Dr. Benjamin says AMC's shut down has impacted Marcus Trauma Center, where they had about 9,000 trauma call "activations" in 2021.
"Our numbers are definitely up across the board after the closure of AMC," she says.
But, Dr. Benjamin says, Grady is expanding its ICU capacity and adding additional trauma beds to up with the jump in trauma patients.
"Obviously, we would have loved to have had a little bit more advanced warning, but even with that, we were able to absorb the trauma increases quite easily," she says.
Benjamin says getting to Level 1 status is a major undertaking for a hospital that can take several years.
"So, one of the things that's really important, I think, to understand is when you have a Level 1 trauma center, what goes along with that is a huge amount of resources," she explains.
Hospitals must have general surgeons in house 24/7, and a network of specialized surgeons, anesthesiologists, emergency physicians and critical care providers on call.
They also must be a teaching hospital.
In January, Piedmont Henry Hospital in Stockbridge, which has been heavily impacted by the Wellstar AMC closure, became a Level 3 trauma center, and Kirkpatrick says Piedmont Healthcare plans to invest in boosting critical care at the facility.
"I think their goal is to get to a Level 2, which would cover more of the south side of town," Kirkpatric says. "So, I think the gaps, everybody's looking at it, everybody's working on it. I don't think the hospitals are ignoring it, but it's pretty hard to replace a Level 1 trauma center."
Kirkpatrick says hospitals to work on their trauma readiness to make sure they are prepared for when the next disaster hits.
"They will (need to be) prepared for people that are almost certainly going to show up there. Whether they're ready or not," she says.