Lantern Festival, Nickelback, gaming fest and free parties: Things to do this weekend in metro Atlanta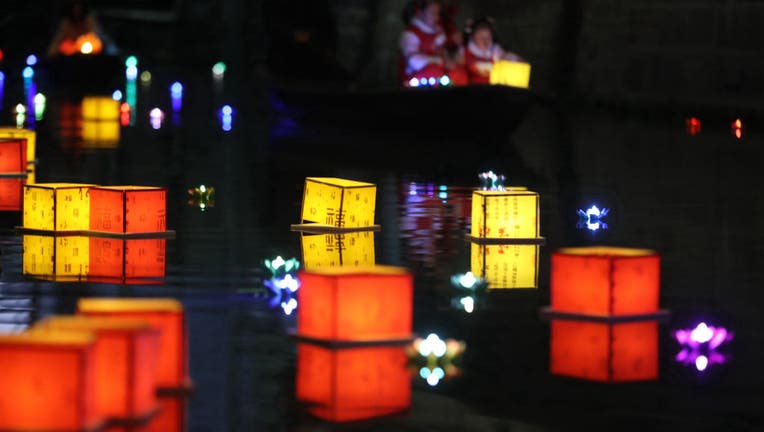 article
ATLANTA - This week, we'll show you where you can get your game on, send your wishes and dreams floating down a stream, jam out with the likes of the Isley Brothers and Nickelback and even pig out on some peaches. There's never a dull moment when your weekend is planned by FOX 5 Atlanta.
Each week, FOX 5 Atlanta will update viewers and readers on Things to Do in Metro Atlanta. 
Download the FOX 5 Atlanta App, and follow FOX 5 Atlanta on social media channels for weekly updates.
Southern-Fried Gaming Expo
July 28-30
Cobb Galleria Centre; 2 Galleria Parkway SE, Atlanta
Whether you're an old school or new school gamer, make your way to the Cobb Galleria Centre this weekend. We hear there's a massive arcade featuring pinball machines, new and retro console systems, panel sessions, a vendor expo and so much more. Tickets are still available, learn more.
Atlanta Water Lantern Festival
6 p.m. - 10 p.m. July 29
Jim R. Miller Park & Event Center; 2245 Callaway Road SW, Marietta
Spend the evening on the water watching illuminated art, hopes, wishes and manifestations float into the distance. There will be food, music and games. The gates open at 6, you can start designing your lantern at 8:30, and they'll be released at 9. Learn more.
Frankie Beverly and Maze & The Isley Brothers
7 p.m. - 11 p.m. July 29
Cadence Bank Amphitheatre at Chastain Park; 4469 Stella Drive NW, Atlanta
Before you let go, you might want to make your way to the Cadence Bank Amphitheatre where Frankie Beverly and Maze and The Isley Brothers will make you want to "Shout!" The legendary artists are teaming up for a show like no other. Tickets are selling here.
Little 5 Points Summer Parties
2 p.m. - 5 p.m. Every weekend until Sept. 10
Findley Plaza; Little 5 Points, Atlanta
Head to Little 5 Points in Atlanta for a party every weekend for the rest of the summer. This free event is open to everyone. Check out their schedule to plan ahead.
Elements of Hip Hop Festival
12 p.m. - 9 p.m. July 29
Piedmont Park
It's the 50th anniversary of hip hop, and these are the breaks. Organizers want you to celebrate the genre's birthday in the park with emcees, DJs, professional breakdancers and graffiti artists. Learn more.
Goo Goo Dolls: The Big Night Out Tour
7 p.m. - 11 p.m. July 30
Cadence Bank Amphitheatre at Chastain Park; 4469 Stella Drive NW, Atlanta
The Goo Goo Dolls are pairing up with O.A.R. for a wild night filled with great music. This is your chance to see two huge names in alt-rock for the cost of one. Learn more.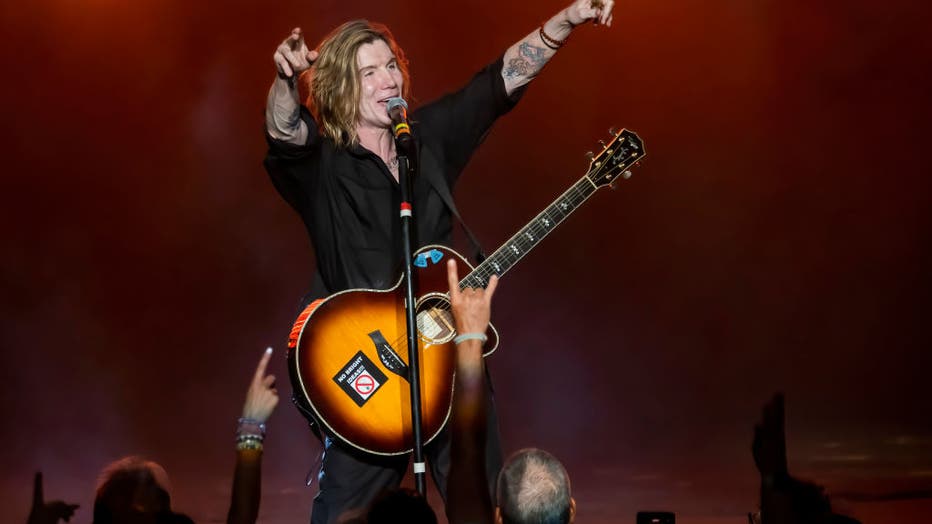 STERLING HEIGHTS, MICHIGAN - AUGUST 07: John Rzeznik of the Goo Goo Dolls performs at Michigan Lottery Amphitheatre on August 07, 2022 in Sterling Heights, Michigan. (Photo by Scott Legato/Getty Images) (Getty Images)
Nickelback in Concert
6:30 p.m. - 11:30 p.m. July 30
Ameris Bank Amphitheatre
Is it just us, or is this a great weekend for rock fans in the A? Nickelback is also in town! You can still find tickets on LiveNation.
Atlanta Open
Until July 30
Atlantic Station; 1380 Atlantic Drive NW, Atlanta
This annual professional tennis tournament is back in the city. You can see some of your favorite athletes from around the world.
We know it's hot! Don't worry, seats are shaded and air-conditioned. Here's more information on the matches. Here's where you can find tickets.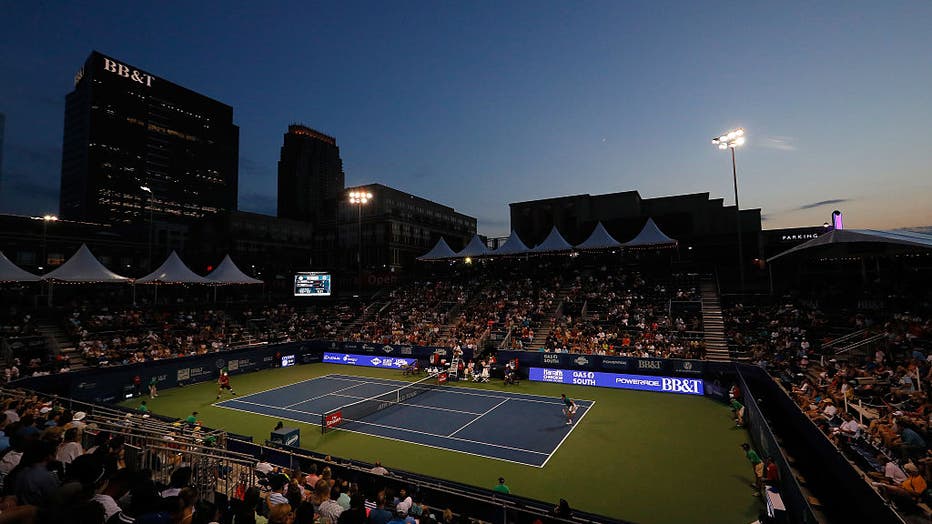 ATLANTA, GA - AUGUST 05: A general view of Stadium Court in the match between John Isner and Taylor Fritz during the BB&T Atlanta Open at Atlantic Station on August 5, 2016 in Atlanta, Georgia. (Photo by Kevin C. Cox/Getty Images)
Peach-A-Palooza at New Realm
12 p.m. - 6 p.m. July 30
New Realm Brewing; 550 Somerset Terrace NE Unit 101, Atlanta
When in the Peach State, do as the Peach State people do. Welcome to the first-ever Peach-A-Palooza where it's all about – you guessed it: peaches.
You can pick fresh fruit up at a stand, shop with local vendors for some peachy products, participate in a peach pie eating contest and of course listen to good music all afternoon. Learn more.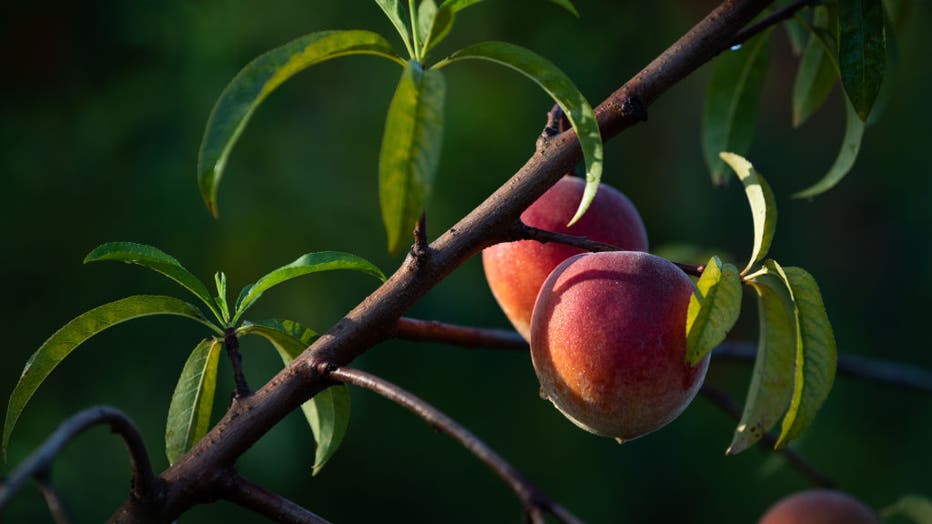 Peaches grow at an orchard in Reynolds, Georgia, US, on Friday, July 8, 2022. Despite their ubiquitous association with the state, peaches are no longer Georgia's biggest fruit crop. As temperatures rise, growers and researchers are working to ensure
Braves vs. Brewers (Hank Aaron Weekend)
It's Hank Aaron Weekend, and the Brewers are entering Braves Country. Every night, fans are in for an unforgettable experience at Truist Park. Tickets are being sold online here.
7:20 p.m. July 28
On-Field Ceremony: The Braves are celebrating the life and legacy of Henry Louis "Hank" Aaron with commemorative pre-game and in-game commemorations.
Friday Night Fireworks: After every Friday home game, fireworks illuminate the sky.
Pregame CMT Summer Concert Series: Up-and-coming country artists will be performing live on the Georgia Power Pavilion Stage starting at 6 p.m.
7:20 p.m. July 29
Giveaway: The first 18,500 fans who enter Truist Park will receive a free Braves Oris Bear Mug.
Live Music Series: Enjoy some live music on the Georgia Power Pavilion Stage starting at 6 p.m.
1:35 p.m. July 30
Giveaway: The first 3,000 kids through the gates will receive a free "Two Bit" Bobblehead.
Play Ball Alley: From 11:30 a.m. to 1:30 p.m., fans can "play ball" on Power Alley between Goldbergs and Yard House.
Alumni Sunday: A couple of Braves alumni will be signing autographs. Meet brothers J.D. Drew (2004) and Tim Drew (2004) at the Georgia Power Pavilion starting at 11:30 a.m.
Kids Run the Bases: What do you do with post-game jitters? After the game, kids 14 and under can run the bases just like the Braves thanks to a partnership with Children's Healthcare of Atlanta.
Learn more about Hank Aaron's legacy.
Tiff's Treats celebrates Barbie release
Until July 31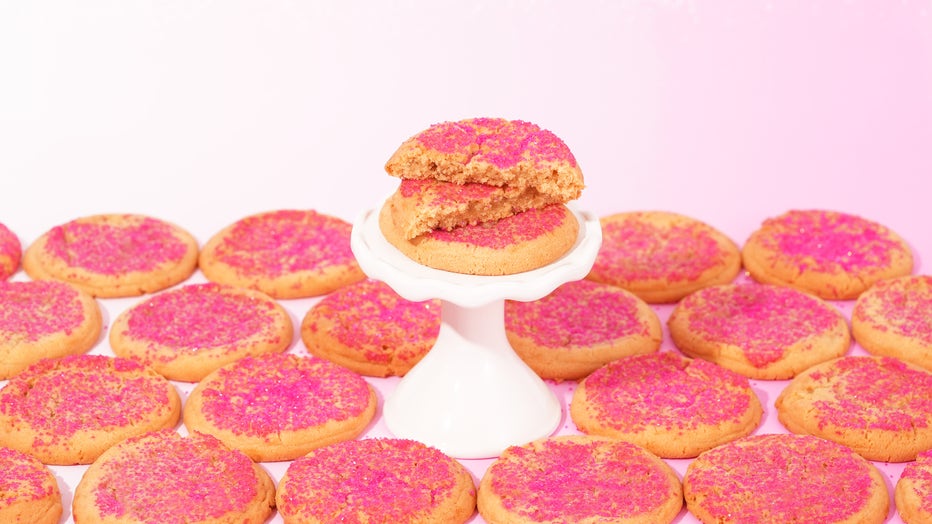 Tiff's Treats is offering a limited edition Pink Dream Sugar Cookie in honor of Barbie 2023 movie premiere this Friday. You can order a cookie in-store or for local delivery at all Tiff's Treats locations. (Credit: Tiff's Treats)
If you do go see Barbie this weekend, Tiff's Treats wants to satisfy your sweet tooth after. The sugary shop is offering a limited edition Pink Dream Sugar Cookie.
You can get it at any Tiff's location until July 31.
Here is a list of a ton more events and vendors celebrating Barbie through food, drinks and other merchandise.
Disney The Little Mermaid x CAMP
Until Sept. 4
4551 Olde Perimeter Way; Dunwoody
CAMP, The Family Experience Company, is opening its first location in Atlanta June 3. (Credit: CAMP)
Stop in for a dance party with mermaids, then slide through Ursula's evil lair. Be careful not to let her hear you sing, though. If you're up to it, embark on a scavenger hunt for Ariel's gadgets, whatsits and thingamabobs – You know, human stuff. Organizers say there's so much more planned for your little 'merpeople'.
This Little Mermaid-themed CAMP in Dunwoody is recommended for children ages four to eight, but the whole family is invited.
You can find more information, including tickets, here.
Sneak Peek to Next Week
Sunset Jazz Festival
6 p.m. Aug. 5
Cadence Bank Amphitheatre at Chastain Park; 4469 Stella Drive, Atlanta
What's better than sweet jazz in the park? Sweet jazz in the park while the Georgia sun is setting. Get your blankets, camp chairs and picnic baskets ready now. The Sunset Jazz Festival is coming soon. You won't believe who's performing. Learn more.
Come back next week for a look at even more special events happening near you.
Keep up with the latest forecast by downloading the FREE FOX 5 Storm Team app and following @FOX5StormTeam on Twitter.