Man, 18, accused of shooting teen outside Southlake Mall; 2nd suspect wanted
MORROW, Ga. - Police have charged an 18-year-old and are searching for another suspect connected to the shooting of a teen in the parking lot of Southlake Mall Monday night.
Shell casings littered the parking lot where authorities with Morrow Police said someone opened fire on the teen just after 4:30 p.m. near the old Macy's entrance of the mall.
Sgt. Scott Stewart with the Morrow Police Department said officers nearby responded within minutes of hearing the sound of gunfire and shortly after, they found the teen with several gunshot wounds.
LIST OF JUVENILES/TEENS KILLED, INJURED BY GUNS IN GEORGIA IN 2023
"He was shot once in the shoulder, once behind in the buttocks area, and once in the leg," Stewart said. 
Authorities said the teen is at Grady Memorial Hospital and should be released soon. 
Morrow Police investigate the shooting of a 17-year-old at Southlake Mall on July 17, 2023. (FOX 5)
SKYFOX 5 captured an aerial view of the crime scene which police say was in a more secluded area of the mall parking lot. 
Tuesday morning, officials say they have arrested 18-year-old Samarrh Norris. He's now in custody at the Clayton County Jail facing charges of aggravated assault, robbery, and more.
Police have issued a warrant for the arrest of 19-year-old Denorris Lee Jr. He's wanted for aggravated assault, kidnapping, and armed robbery.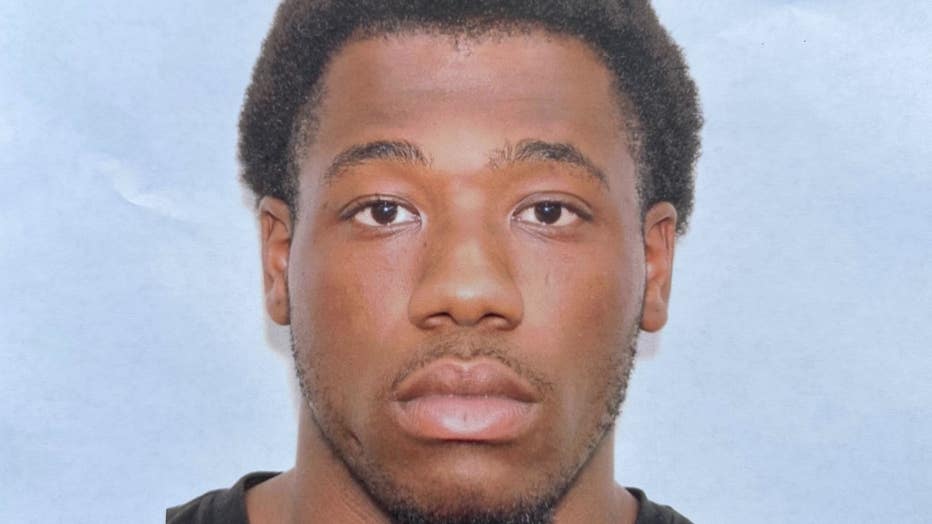 Denorris Lee Jr. (Morrow Police Department)
Investigators believe the victim was lured to the location by Instagram by the teens to rob him and say the shooting could possibly be related to gang activity. 
Police say there may be an unidentified third person involved who is not in custody. 
"We do have investigators at the hospital speaking with him to try and develop more information," Stewart said.
Moniqua and Anya Ishmon, who had plans to go shopping later in the evening, told FOX 5 they were disturbed to learn what happened. 
"I'm just shocked…I never thought that would be happening here…I've heard of a few fights…but not the shooting," they said. 
Investigators are asking anyone who was in the area to reach out to detectives.