Husband arrested for murder of Rockdale County mother of 4 denied bond
ROCKDALE COUNTY, Ga. - The husband of the mother of four who disappeared in mid-July in Rockdale County has been arrested for her murder, according to the Rockdale County Sheriff's Office.
The announcement was made during a press conference on Saturday morning.
RCSO says a SWAT team took Donell Anderson into custody on Friday night at an apartment in Atlanta.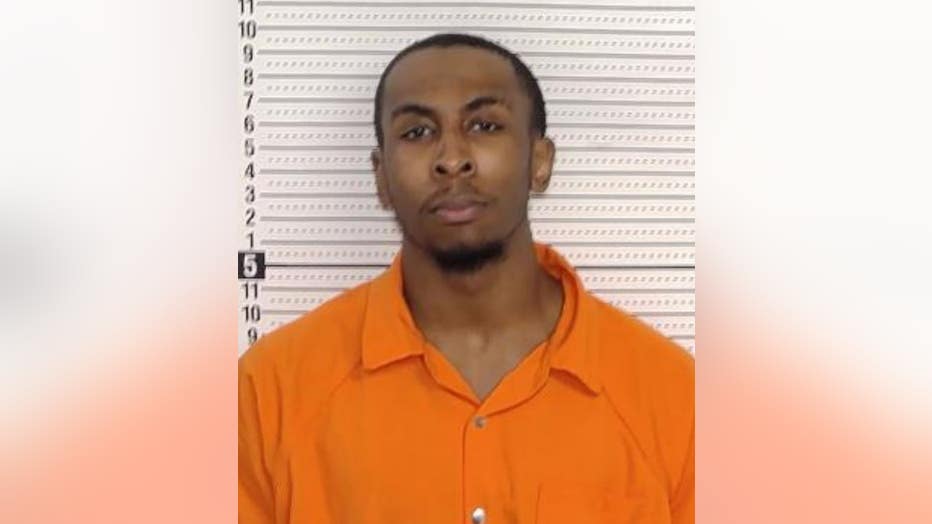 What happened to Imani Roberson?
Imani Roberson, 29, was last seen when she took her children to her mother's house for dinner. She reportedly left there around 5:30 p.m. to go home with two of her children. The other two decided to stay overnight with their grandmother. She was last seen in her white Mazda SUV on Plantation Boulevard. 
The next day, her mother, Clarine Andujar-White, went to Imani's home after not hearing from Roberson and becoming concerned. After not being able to find her daughter, she filed a missing persons report on July 17.
MOTHER OF MISSING ROCKDALE COUNTY WOMAN IMANI ROBERSON MAKES EMOTIONAL PLEA
Roberson's car, which had been burned, was found on July 27 in a wooded area off Camp Creek Parkway near Union Road in Atlanta. Roberson's father shared images of the vehicle with FOX 5 Atlanta along with Ring camera video from a home across the street from Roberson's office that shows the vehicle pulling out of the driveway at a high rate of speed on the day she went missing.
FATHER OF MISSING ROCKDALE COUNTY MOTHER SUSPECTS FOUL PLAY
Has Imani Roberson been found?
The search for Roberson came to a heartbreaking end Friday. Rockdale County authorities confirmed after more than 400 hours of looking for her, human remains identified by cadaver dogs turned out to be hers. The location of where the body was found was not revealed during the press conference. 
Rockdale County Sheriff Eric Levett said they now believe Roberson was murdered and that her husband, Donell Anderson, faces charges in connection to the crime while the search for a second suspect continues.
He told reporters evidence in the case, including blood found in the victim's home, leading investigators directly to him. Rockdale County SWAT officers arrested Anderson at an apartment in Atlanta Friday night.
"I promised them that I was gonna find Imani and find out who had done something to Imani, and that today we have done," Levett said.
'It's not the news we wanted': Family of missing Imani Roberson devastated after remains found
Emotions ran high for loved ones of Roberson as authorities gave the update they hoped they'd never hear.
"Today is a very difficult day for our family," the victim's mother Clarine Andujar-White said. "It's not the news that we wanted, but I'm happy that we can hold them accountable," her father Ronald Acklin told reporters.
"This is the third child I've lost to the state of Georgia," Roberson's father said during the press conference. "I've seen all I can see. Three of my babies gone."
While the arrest gave Roberson's family members some closure, there's still a gaping hole in their hearts but they thanked the community for the continued effort in trying to fill that gap.
"We thank you for your continued prayers and support as we work to care for Imani's beautiful boys (who are now) without a mother," Andujar-White said.
What charges is Donell Anderson facing in Imani Roberson's murder?
Donell Anderson is facing felony murder, malice murder, aggravated assault and possession of a firearm during the commission of a crime charges, according to the Rockdale County sheriff.
Imani Roberson (Family photo)
They have secured warrants for one more person, but did not reveal that person's identity.
What's next in the Imani Roberson murder case?
Anderson was denied bond during his first court appearance on Sunday morning. The investigation continues.