Artist shares new look inside Rick Ross' $4.2M Buckhead mansion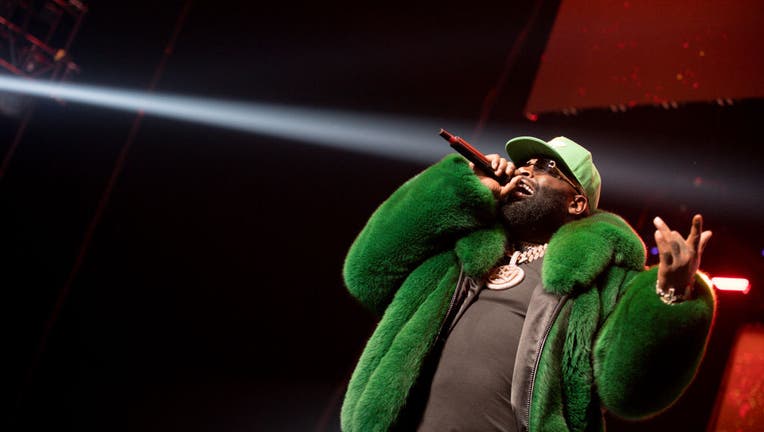 article
ATLANTA - An artist is giving eager fans a look inside rapper Rick Ross' massive new mansion in Buckhead.
Derwin Scott, who goes by DSD Paintings, designed the rapper's floor to look like marble and shared some of the results on his Instagram page.
Scott says he worked hard to get the 'Hustlin'" rapper's attention - leaving fliers in Ross' Florida home for three to four days straight.
The artist then bought a $4,000 VIP ticket to Rick Ross' upcoming car show at his home in Fayetteville to get the rapper's attention.
All the hard work paid off, and Scott ended up doing work in multiple rooms of the massive estate.
Ross recently picked up the mansion for $4.2 million in cash - buying it from fellow rapper Meek Mill.
According to TMZ, the compound has eight bedrooms and nine bathrooms and is filled with amenities including a tennis court, pool and Jacuzzi, movie theater, and a sauna.
This isn't even the first giant house that Ross bought in the last two months. In April, the rapper posted photos of him outside his new property in Texas, calling himself "Rodeo Rick."
His other estate in Fayetteville is known as the "Promised Land," and is where he keeps his two buffalo, four horses and a bull. It's also where the rapper claims his annual car and bike show will still take place on June 3, despite being denied by county officials.
You can see the photos of Ross' Buckhead home below.
(Warning: Explicit language in caption)