Rick Ross' wandering pet buffalos anger Georgia neighbors
FAYETTEVILLE, Ga. - Rapper Rick Ross's unusual pets are upsetting some of his Georgia neighbors.
The family, who lives near the "Hustlin'" rapper's estate in Fayetteville, say his pet buffalo are roaming onto their property.
The neighbor shared footage of the animals, which can weigh up to a ton, with TMZ, saying that the two buffalo have wandered onto her property twice last week.
In the footage, the buffalo walk through her front yard and graze on the grass near her driveway.
She said she's concerned the animals could hurt her two small children.
The woman reportedly tried calling police, but they told her it's a civil dispute and did not file a report.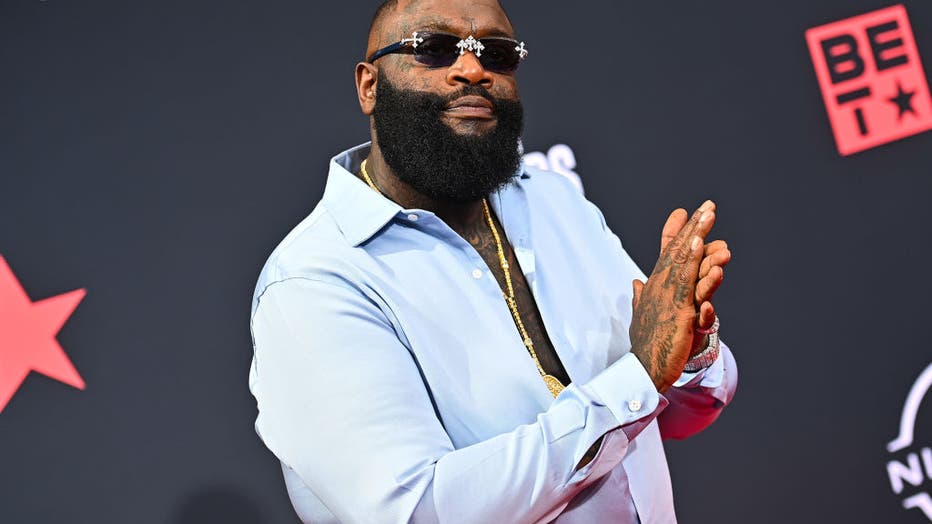 Rick Ross attends the 2022 BET Awards at Microsoft Theater on June 26, 2022 in Los Angeles, California. (Photo by Paras Griffin/Getty Images for BET)
Ross had been gifted the two buffalo from his partners at a clothing company last year.
He also has four horses and a bull living on the property.
In an Instagram story, the rapper responded by saying, "when you see my buffalo, give them a carrot. Give it an apple. They're so kind and so peaceful."