Ossoff, Warnock ask for peace before Atlanta City Council vote on training center funding
ATLANTA - The Atlanta City Council is gearing up to vote on funding for the Atlanta Public Safety Training Center Monday.
This week, city leaders said the taxpayer costs is higher than originally thought at $67-million, including cost to rent the buildings on the land.
"It's something that's been mishandled from the very beginning in terms of messaging in terms of community engagement," said City Council member Liliana Bakhtiari.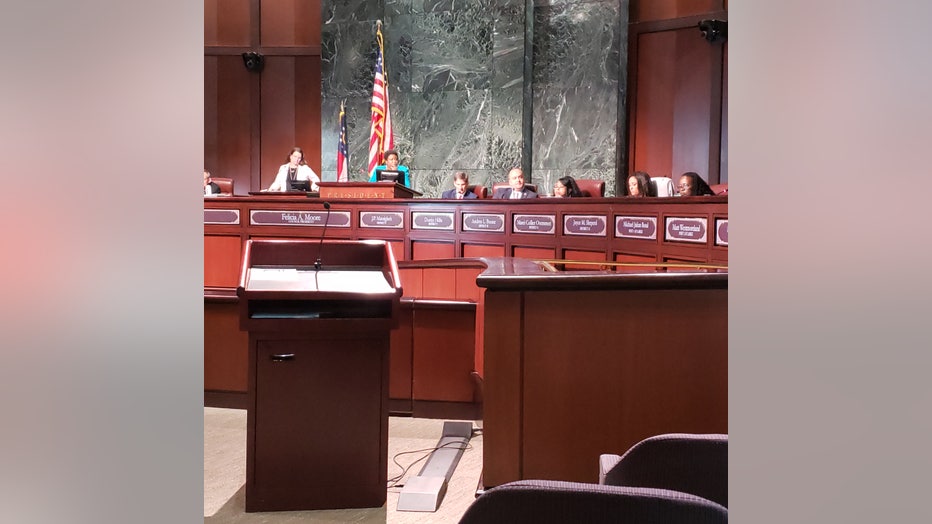 Atlanta City Council chambers (FOX 5)
Supporters say the increased cost is still less than what the city is paying right now to rent out current training facilities.
"We still have to make this investment. It's still necessary for the future of Atlanta," said City Council member Michael Julian Bond.
Billy Heath/FOX 5 Atlanta
This comes after Atlanta police and the GBI raided a home Wednesday where three "Stop Cop City" protestors were staying. The three were arrested and charged with charity fraud and money laundering. They were released on bail over the weekend.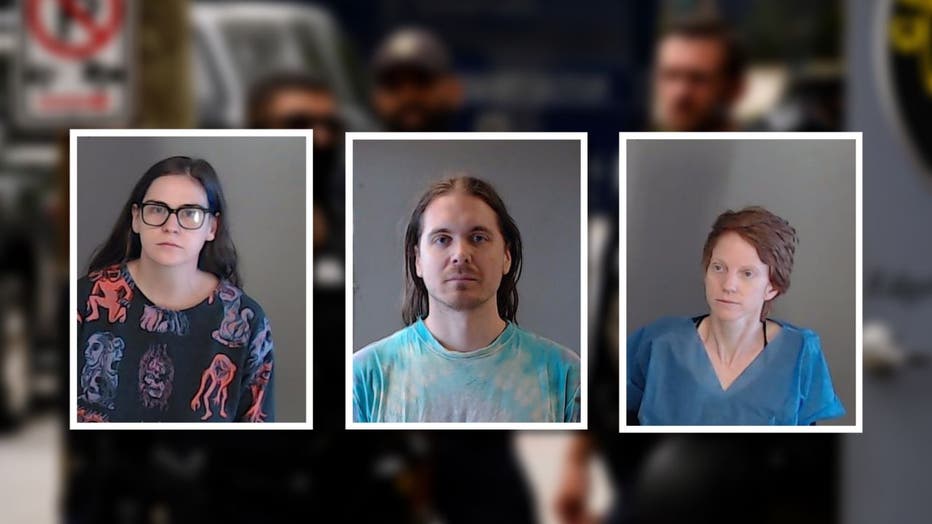 Marlon Scott Kautz, Savannah D. Partterson and Adele Maclean (FOX 5 Atlanta)
The trio is accused of using money from a 501c3 organization to fund the group "Defend the Atlanta Forest." That group has been tied to acts of violence against law enforcement and those involved in the project in the last few months.
Senators Jon Ossoff and Raphael Warnock tweeted about the arrests Sunday.
"This undercuts the critical work that is necessary to build trust between law enforcement and the communities they serve, and I look forward to learning more about why these tactics were necessary," Warnock said.
"In the strongest terms, I urge peace, nonviolence, and restraint as the Atlanta City Council continues its deliberations. It is imperative that the response of government to the violent few not intimidate or infringe on the Constitutional rights of those engaged in nonviolent protest and civil disobedience," Ossoff said.
The public city council meeting is set to begin at 1 p.m. Monday.
The funding measure is expected to pass. In anticipation of that, other offices at City Hall will be closed throughout the day. Officials also announced there would be a temporary ban on liquids, aerosols, gels, creams and pastes from anyone other than City officials and employees quoting "safety concerns" until further notice.
For more information, visit the Atlanta City Council website.