Atlanta City Hall offices to close, banning liquids and other items ahead of training center vote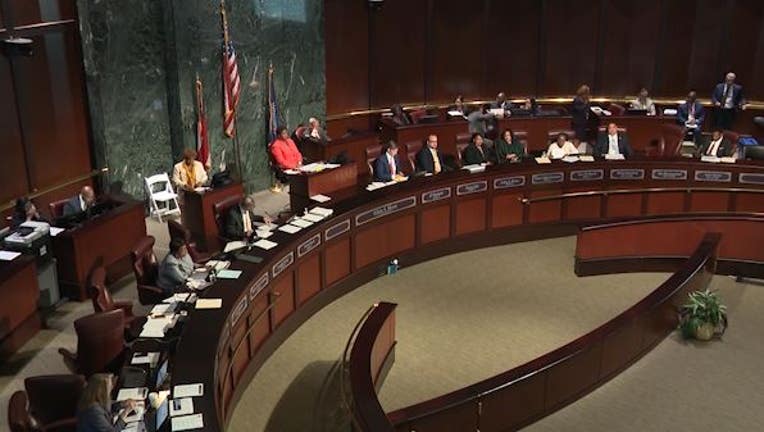 article
ATLANTA - Officials have announced Atlanta City Hall will close its doors to the public Monday. This coincides with the next full council meeting where additional budgeting and public hearings are scheduled to take place regarding the Atlanta Public Safety Training Center.
ATLANTA CITY COUNCIL MEMBER: ARRESTS OF 'COP CITY' BAIL FUND ORGANIZERS APPEAR TO BE 'INTIMIDATION TACTIC'
All in-person services will be handled online. Business is expected to resume as normal Tuesday, June 6.
In addition to the closure, the Commissioner of the Department of Enterprise Asset Management issued a temporary ban on liquids, aerosols, gels, creams and pastes from anyone other than City officials and employees until further notice. Items that fall into these categories cannot be brought into City Hall. 
Medicine and 'infant nourishments' were listed as the only exceptions, and free water will be available inside.
The announcement explained these new rules were made due to "increased security concerns."
For more information, visit the Atlanta City Council website.