Man arrested for shooting Gwinnett County DA investigator last week
GWINNETT COUNTY, Ga. - A 27-year-old man from Auburn has been arrested for shooting a Gwinnett County District Attorney investigator last week.
Tyler Dewayne Moore is being charged with aggravated assault, possession of a firearm, and criminal damage to property. He is being held at the Gwinnett County Jail.
"We believe that he was aware we were looking for him," said Gwinnett County Police Sgt. Michele Pihera.
The shooting happened just after 6 p.m. Friday.
"Our investigator at the DAs office has a story, our suspect has a story, and our investigator are just going to work together to put the pieces together to figure out exactly what happened," said Sgt. Pihera.
According to Gwinnett County police, the investigator was driving on Auburn Road towards the City of Auburn when he was shot in the leg. The investigator pulled into a gas station after the shooting and radioed for help. He was transported to an area hospital.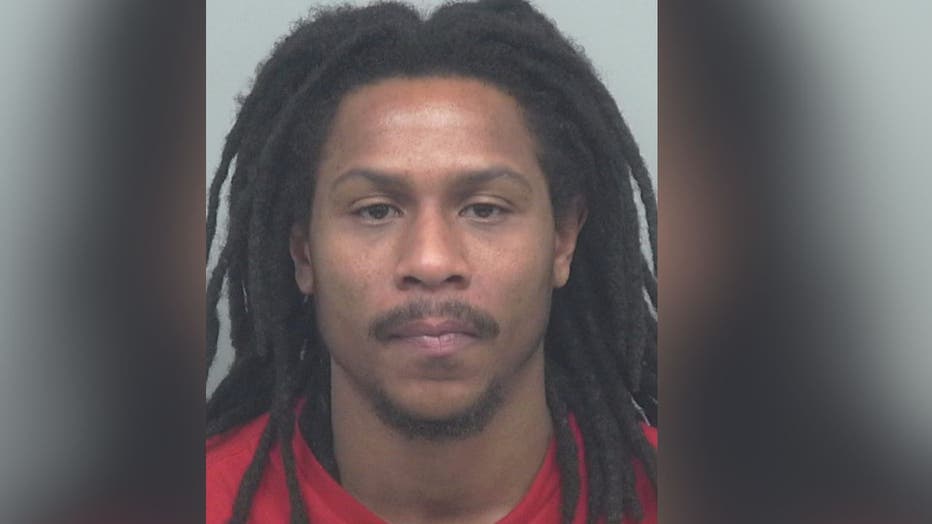 The shooting prompted a large police response and a multi-agency manhunt. Police searched the Atlanta area after the shooting for a silver SUV with rear passenger-side damage. They eventually determined that the shooter was driving a 2019 Jeep Cherokee and identified Auburn as a suspect. Officers visited his home late Sunday night, but he was not home.
"Once we got the surveillance video of nearby businesses, that helped us pinpoint the basic general description. We had a silver SUV, and then it came down to visiting some images online, and see exactly what make and model it was, and they were able to pinpoint that it was a Jeep Cherokee," said Sgt. Pihera. "It was a 2019 Jeep Cherokee, so that helped us pinpoint maybe some registration records to see who were the owners of a silver Jeep Cherokee."
Early Monday morning, Moore turned himself in at the Gwinnett County Jail. 
The investigator, who has not been identified, was in an unmarked vehicle at that time, so it is unknown if he was targeted.
"It doesn't appear right now that the investigator was attached to any police-related investigation. He was simply driving down the road when he was shot at by the shooter," said Sgt. Pihera.
Moore made his first court appearance on Tuesday morning. He is currently being held without bond. 
Gwinnett County Police continues to investigate.