Koko Da Doll death: New photos of person of interest released
ATLANTA - Police have released new images of a person of interest possibly connected to the deadly shooting of Koko Da Doll in southwest Atlanta.
On April 18 shortly before 10:45 p.m., officers responded to the 2500 block of Martin Luther King Jr. Drive SW near the road's intersection with Hamilton E. Holmes Drive.
At the location, they found the unconscious body of a woman on the sidewalk who had been shot at least once. Medics pronounced her dead at the scene.
(Atlanta Police Department)
ATLANTA POLICE INVESTIGATING SHOOTING OF 3 TRANSGENDER WOMEN
While officials have not released the identity of the woman, family members have identified her as 35-year-old Rasheeda Williams (also known as Koko Da Dall), a woman who gained notice early this year with an appearance in a documentary about transgender Black women and the dangers they face.
Police have indicated that the victim was a transgender woman but don't believe that she was targeted because of this. However, they do say that the shooting does not appear to be a random act of violence. 
Tuesday, Atlanta police shared surveillance photos taken from a convenience store of a man they say is a person of interest in the case.
In the photos, the man is seen wearing a dark-colored hat and pants and a white hoodie with a logo on its chest.
Police have already shared a video of a person they have said may be responsible for the shooting.
Koko had gained notice earlier this year when she and others appeared in the documentary "Kokomo City," describing her life as a transgender woman, her interactions with Black men as a sex worker, and the threats of violence she sometimes faced.
"I feel like she wanted to get her story out," her sister Kilya Williams said. "She's not ashamed of who she was. Because if she was ashamed of it, she would have never did the documentary. She was proud of who she was because she came from a loving, accepting family."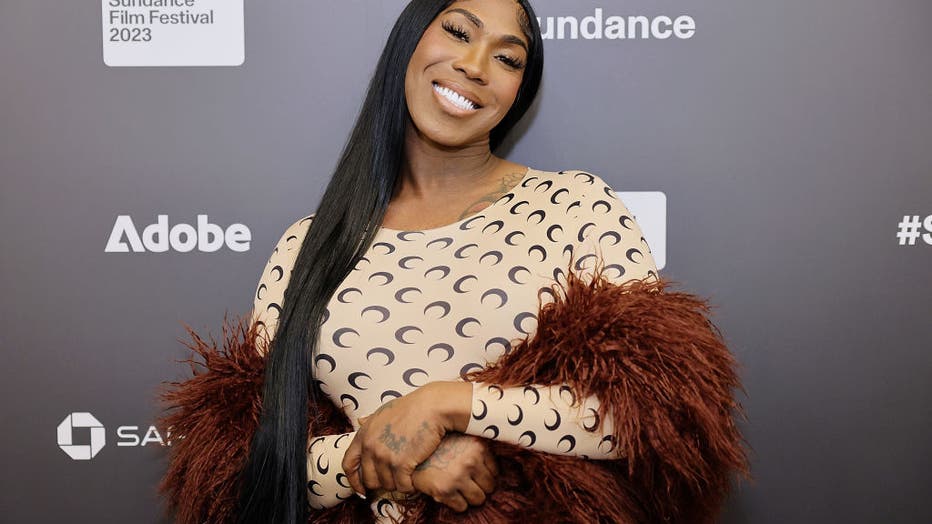 Koko Da Doll attends the 2023 Sundance Film Festival "KOKOMO CITY" Premiere at Egyptian Theatre on January 21, 2023 in Park City, Utah. (Photo by Neilson Barnard/Getty Images)
"Kokomo City" won a NEXT Innovator Award and an audience award at the 2023 Sundance Film Festival and also won an award at the 2023 Berlin Film Festival. It was presented last weekend at the Atlanta Film Festival and Magnolia Pictures plans to release the film widely later this year.
Atlanta police said Friday that they are investigating whether Koko's shooting as well as the deaths earlier this year of two other transgender women should be classified as hate crimes.
"We understand the impact violence has on all our communities and we understand some acts of violence bring about legitimate concerns of whether the incident was motivated by hate."
Anyone with information on the case can submit a tip anonymously to the Crime Stoppers Atlanta tip line at 404-577-TIPS (8477), or online at www.StopCrimeAtl.org. Persons do not have to give their name or any identifying information to be eligible for the reward of up to $2,000 for the arrest and indictment of the suspect.
The Associated Press contributed to this report.