Kidnapped child from Smyrna reunited with father after 2 years
SMYRNA, Ga. - A little girl who disappeared more than 2 years ago from Smyrna has been found safe. Majesty Williams is now back home with her father.
In April 2021, investigators say Majesty, who was 4 years old at the time, was taken by her mother, Andrea McCord, who did not have custody of her.
Smyrna Police investigators searched for Majesty for more than 2 years.
Young Majesty reunites with her father after 2 years. (On Patrol Live)
"Our detective unit continued to work any leads that came through and continued to pursue her," said Smyrna Police Lt. Meredith Holt.
Police worked with the National Center for Missing and Exploited Children. With the possibility that Majesty could be anywhere, they made sure Majesty's name and photos got national attention, including a feature on the show "On Patrol Live".
"We released videos of him talking with his daughter of her talking and showing things, and that makes the difference when you get people to get invested in a case like this," said Angeline Hartmann with the National Center for Missing and Exploited Children.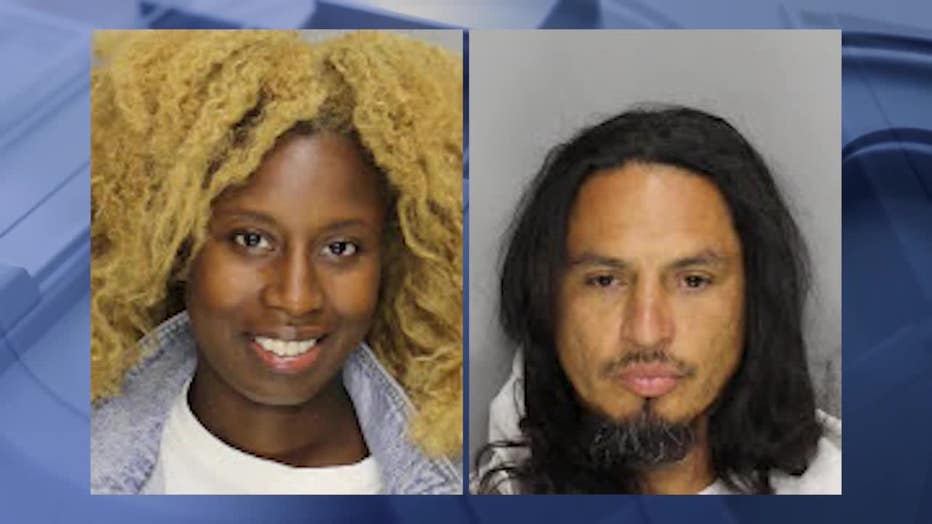 Andrea McCord and Custodio Guerra (Cobb County Sheriffs Office)
The U.S. Marshals got involved and soon learned Majesty was with McCord and her boyfriend, Custodio Guerra, living 1500 miles away in Mexico.
McCord and Guerra were arrested and are charged with Interstate Interference with Child Custody, a felony.
"We worked with the Mexican immigration authorities to find them, and the Mexican authorities deported them. It wasn't just one agency that found them it was all of us working together and when that happens, it cases like this can get resolved quickly," said Inspector Frank Lempka with the US Marshals.
Now, Majesty is home with her dad. The two of them bonding and reconnecting after being apart for way too long.
James Williams released a statement saying he is incredibly grateful and overjoyed to be reunited with his daughter, and he thanks everyone who made it possible.