School board honors Gwinnett bus driver for safely transporting children during shooting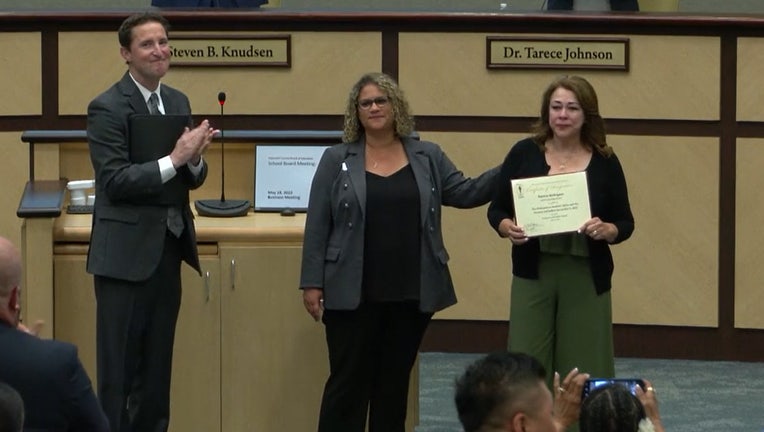 ATLANTA - The Gwinnett County Board of Education and Gwinnett County Public Schools honored a bus driver for quick actions in protecting Riverside Elementary School students when a woman shot at her bus.
Patricia Rodriguez was injured when police said 57-year-old Celeste Michele Saunders opened fire on the bus in a Suwanee neighborhood. Rodriguez was hit by shattered glass, police said. 
Riverside Elementary School, the GCPS Transportation Department and the school district thanked Rodriguez for her actions during a May 19 board meeting.
PARENTS CONCERNED OVER METRO ATLANTA SCHOOL BUS SHOOTINGS
Riverside Elementary School Principal Ben Pope called her act "selfless" and presented the emotional bus driver with a certificate of recognition. 
"Thank you, Ms. Rodriguez, for your courage and heroism, in certainly a difficult situation," CEO and Superintendent Calvin Watts said. "Your service to our students and this organizations is very much appreciated."
An emotional Rodriguez was recognized with a standing ovation.
"Ms. Rodriguez is an example of how each-and-every one of us, in the roles that we have in this community and our school system, how important we are," Board of Education Chairwoman Dr. Tarece Johnson said. "You never know when you have to go above and beyond the call of duty."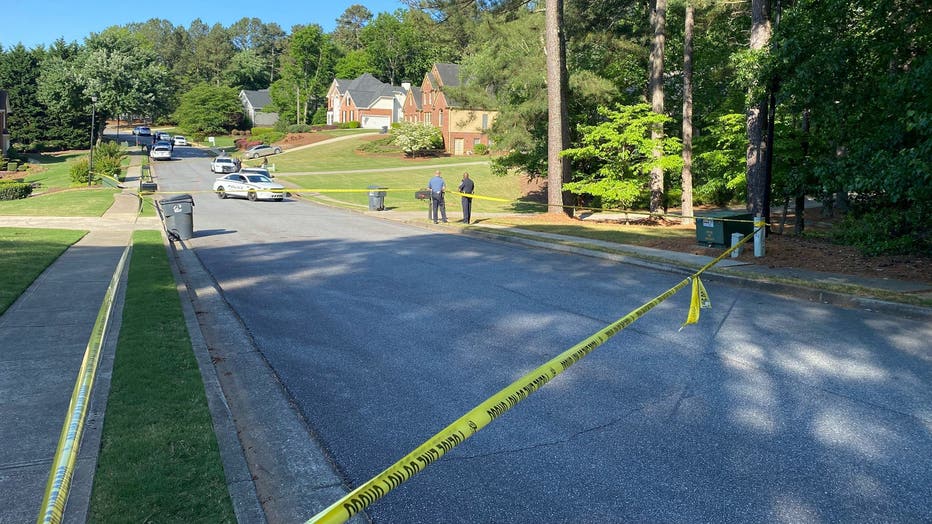 The report came to police at around 7:30 a.m. on May 9. Police had taped off a section of Highland Gate Drive in the Highlands at Bridgegate subdivision off of Johnson Road in Gwinnett County. The neighborhood is across from Settles Bridge Park.  (Gwinnett County Police Department)
Saunders was arrested the next day and charged with four counts of first-degree cruelty to children, five counts of aggravated assault, possession of a firearm during the commission of certain felonies and unauthorized discharge of a firearm near a public street.
Police said no children were injured. The report came to the police at around 7:15 a.m. on May 9. Police taped off a section of Highland Gate Drive off of Johnson Road. The neighborhood is across from Settles Bridge Park and less than a mile from Riverside Elementary School.
The shooting happened the same day someone opened fire at an Atlanta bus stop, firing a gun in the direction of a group of children waiting for their bus.