Woman opens fire at school bus in Gwinnett County neighborhood, police say
GWINNETT COUNTY, Ga. - The Gwinnett County Police Department said someone fired multiple shots at a school bus near Suwanee on Monday morning.
Celeste Michele Saunders, 57, of Suwanee, was charged with four counts of first-degree cruelty to children, five counts of aggravated assault, possession of a firearm during the commission of certain felonies, and unauthorized discharge of a firearm near a public street.
OFFICER SHOOTS MAN WHO OPENED FIRE ON CHILDREN AT ATLANTA BUS STOP, POLICE SAY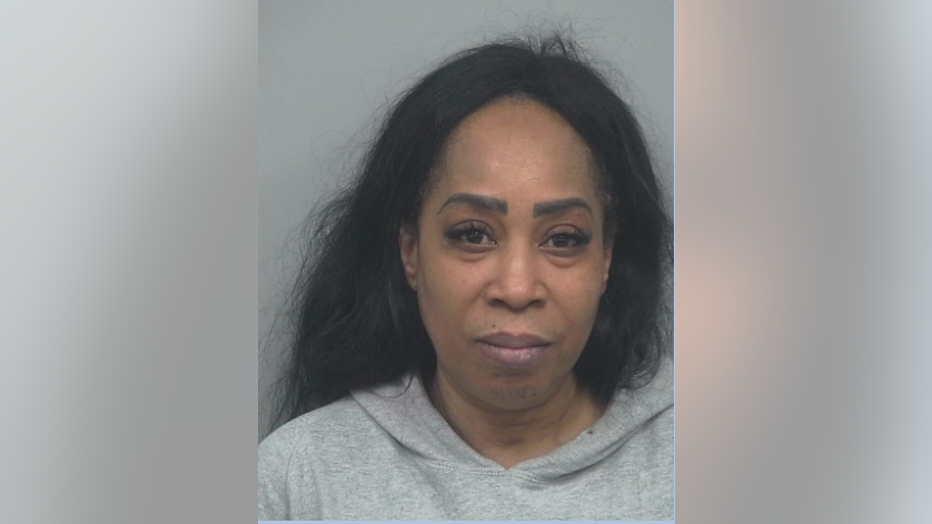 Celeste Michele Saunders (Gwinnett County Sheriff's Office)
Police said no children were injured, but the school bus driver was hit by broken glass when bullets flew through the bus windows.
The report came to police at around 7:15 a.m. on Monday morning. Police taped off a section of Highland Gate Drive in the Highlands at Bridgegate subdivision off of Johnson Road near Suwanee. The neighborhood is across from Settles Bridge Park and less than a mile from Riverside Elementary School.
"We don't know exactly how man children were on the bus, we do know there were multiple," Cpl. William Wolfe said. "We don't know the destination of the bus."
Police have no idea what the motive might be or how many shots were fired. 
"We're just very happy that none of the children were injured in this incident and the bus driver was able to get them out of this situation," Wolf said.
Saunders was booked into the Gwinnett County Adult Detention Center.