Teen wanted for shooting his brother to death in Gwinnett County Applebee's parking lot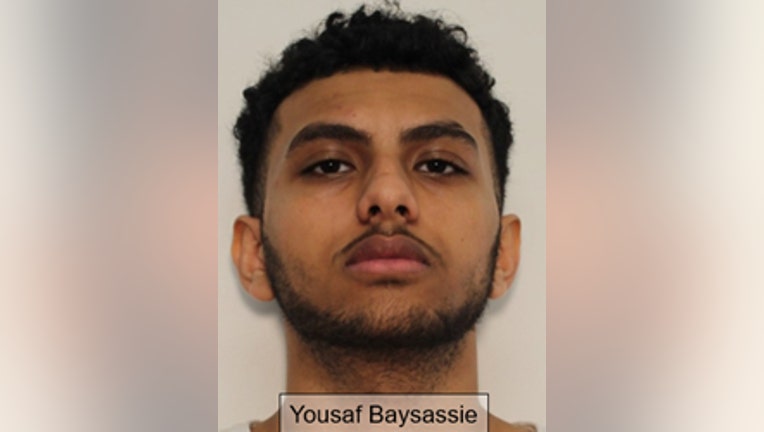 article
GWINNETT COUNTY, Ga. - The 17-year-old brother of a man killed in a late-night shooting last month at a Gwinnett County Applebee's restaurant is now facing charges. Police are hoping someone knows where he is.
Yousaf Baysassie, of Lilburn, has outstanding warrants for felony murder and aggravated assault.
Meanwhile, the two teens previously arrested have had their felony murder and aggravated assault charges dropped. Tristyn Derriun Mays, 17, and Nyzerrius Carter, 19, both of Lawrenceville, still face tampering with evidence. Additionally, Mays faces charges of possession of a firearm by a person under 18. Both remain in the Gwinnett County Jail.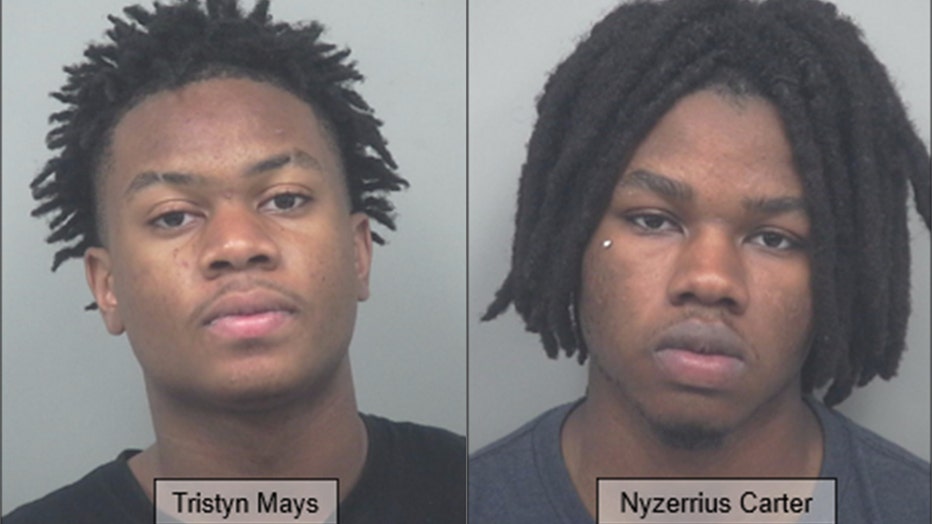 Tristyn Derriun Mays and Nyzerrius Carter (Gwinnett County Sheriff's Office)
Gwinnett County police say the deadly shots were fired shortly before 10:30 p.m. on July 17 outside the restaurant on the 5200 block of Stone Mountain Parkway in unincorporated Stone Mountain.
Officers arriving at the scene found 21-year-old Harris Baysassie of Lilburn lying in the parking lot between the Applebee's and a nearby O'Reilly Auto Parts.
Medics rushed him to a local hospital for treatment, but he did not survive his injuries.
Investigators have not released a motive in the deadly shooting.
Anyone with information about the whereabouts of Baysassie is asked to call Gwinnett County Police or Crime Stoppers at 404-577-8477.