Man gunned down during apparent shootout in Gwinnett County Applebee's parking lot
GWINNETT COUNTY, Ga. - A man is dead after an apparent shootout in the parking lot of a Gwinnett County Applebee's Monday night.
Gwinnett County police say the deadly shots were fired shortly before 10:30 p.m. outside the restaurant on the 5200 block of Stone Mountain Parkway in unincorporated Stone Mountain.
Officers arriving at the scene found the victim lying in the parking lot between the Applebee's and a nearby O'Reilly Auto Parts.
Medics rushed the man to a local hospital for treatment, but he did not survive his injuries.
While investigators aren't sure what sparked the violence, they believe that both the victim and the unidentified gunman fired shots.
"We're trying to look into the possibility that there may have been an exchange of gunfire between the suspect and the victim, but it's still unclear," Gwinnett County Sgt. Michele Pihera.
Detectives do not believe the victim ate the restaurant before the shooting took place.
Officials have not released the victim's name or the identities of anyone else believed to be involved.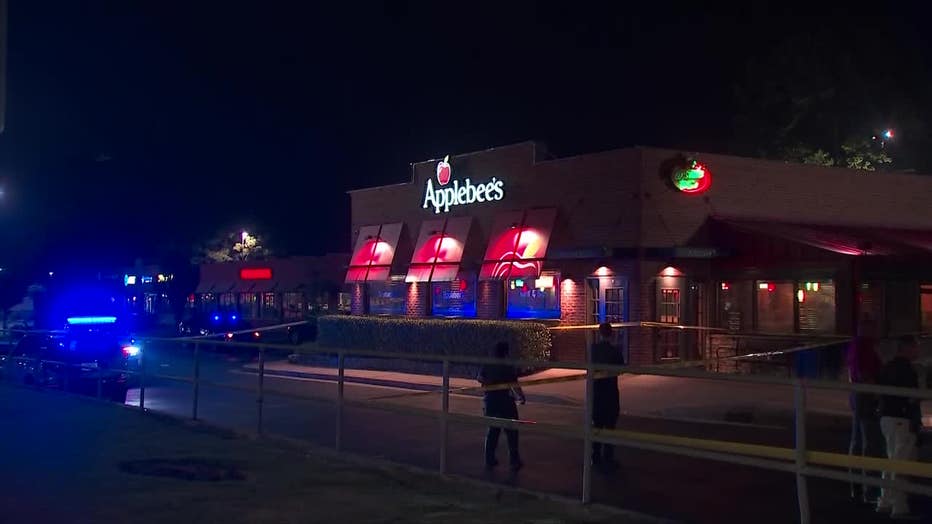 At Headz Up Barber Shop on Stone Mountain Highway, clippers are not the only thing buzzing Tuesday. Brandon Sims says his clients keep talking about the overnight deadly shooting in the parking lot they share with O'Reilly Auto Parts and Applebee's. 
"Everybody either knew about it or they saw it on the news," he said. 
Sims says the barber shop was not open at the time, but it is shocking it happened so close. 
"The craziest thing that has happened out here was like a car catching on fire in the parking lot, but a shooting is definitely unusual," Sims said.
Investigators are hoping to get more information from nearby security cameras and the 911 caller, a passerby who saw the shooting play out.
If you have any information that could help with the investigation, call the Gwinnett County Police Department.