Fuel prices fall across Georgia following gas tax suspension
The temperature isn't the only thing dropping in Georgia Monday morning - gas prices across the Peach State are falling too.
Georgians across the state are waking up to cheaper gas as the state's tax on fuel remains suspended for the next few weeks.
According to AAA, the average price for a gallon of regular unleaded gasoline in the Peach State is $3.39.
That's 17 cents less than a week ago and 24 cents less than the same time in August. 
Georgians are now paying an average of about $50.85 to fill up a 15-gallon tank with regular gasoline - $4 less than in August.
The price for a gallon is still more expensive than a year ago by 21 cents.
While the price for crude oil has increased, the demand for fueling up has shrunk now that summer travel is in the rearview mirror.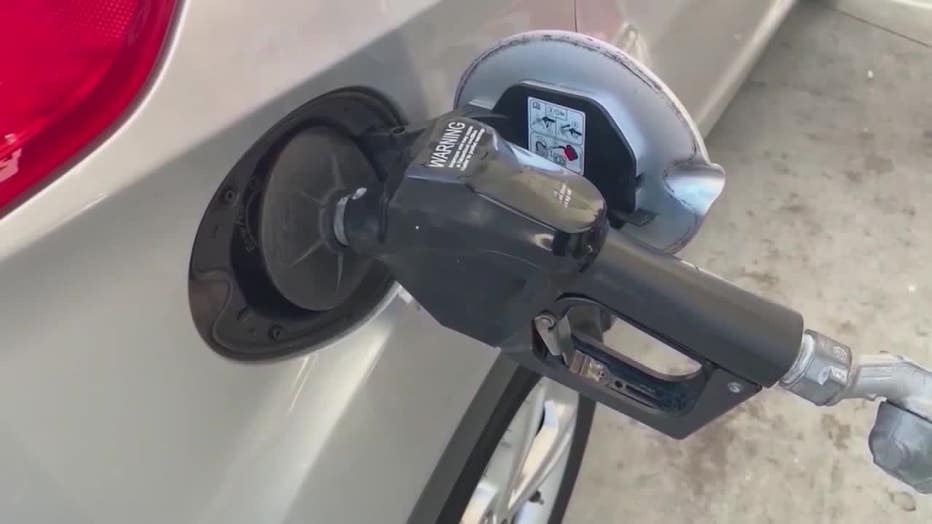 According to AAA, Gov. Brian Kemp's suspension of the state gas tax through Oct. 12 is a driving force pushing prices at the pump lower.
The last time the tax was suspended from March through December 2022, Georgians saved about $1.7 billion at the pump.
The most expensive places to gas up in Georgia are Savannah ($3.47), Atlanta ($3.42), and the Hinesville-Fort Stewart area ($3.41). For the cheapest gas, check out the Catoosa-Dade-Walker area ($3.30), Brunswick ($3.29), and Albany ($3.23).