Fulton County Schools short of school bus drivers
FULTON COUNTY, Ga. - Fulton County Schools says they're short several dozen bus drivers, and it's going to impact routes when school starts next week. 
"We're about 55 or so bus drivers short. The progress that we've made this year is fantastic. I commend our team for getting out, really working hard to fill positions. But we're still we're still in need of drivers," said Noel Maloof, Chief Operations Officer for Fulton County Schools.
Fulton County parent Enrique Hernandez says the school bus is a lifesaver when he needs to be at work early in the morning and can't drop his daughters off at school.  
"I would say very important because we can rely on it," Hernandez said. 
But he's a little concerned about its reliability after hearing that FCS is short more than 50 drivers.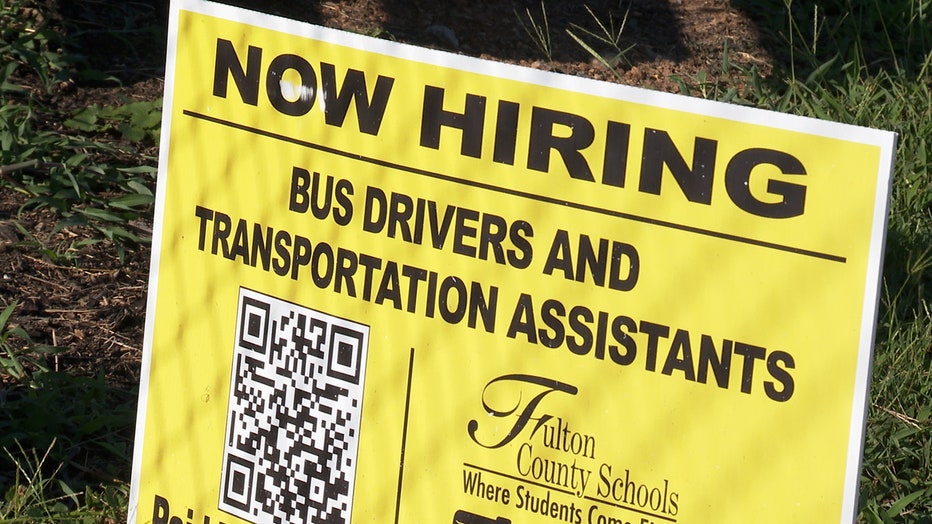 FOX 5 asked Maloof if this would mean any children would be left at the bus stops.  
"No, we're not going to have kids waiting out at the bus stop if we can help it," Maloof said.  
He says what will happen because of the shortage is some drivers will have to do pickups for two routes instead of one. 
"There's about 20+ schools that do double routes in the morning. So really, the impact is just getting on a bus a few minutes earlier than normal. Parents and students really don't see a delay. They just see an earlier start time," he said. 
But that has Hernandez worried about overcrowding on his kids' bus. 
Maloof says they're aggressively hiring to fill those empty routes so they can get back to only one driver per route. 
"We start at over $20 an hour…we offer full benefits. We have guaranteed hours. So our bus drivers, you know, we do as best we can with their pay, and it stays very competitive," he said.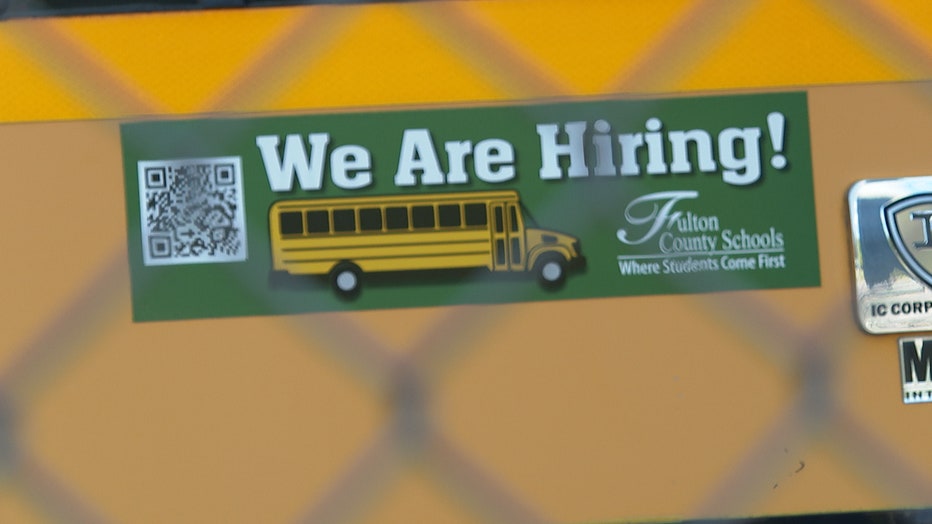 Hernandez believes school bus drivers deserve every penny they can get. 
"They do their best job to get those kids safe back-and-forth home and definitely should get a raise," Hernandez said. 
To help navigate the impacts to pickup times, Maloof says parents should download the "Here Comes the Bus" app.
Here are instructions on how to download and get information on Fulton County's bus routes: https://www.fultonschools.org/herecomesthebus
Maloof says the app can show parents where their child's bus is in real time.