Father of missing 2-year-old J'Asiah Mitchell now considered person of interest
EAST POINT, Ga. - FOX 5 has learned a father charged with lying about his child's disappearance is now a person of interest in the case.
Artavious North remains behind bars as the search continues for 2-year-old J'Asiah Mitchell. On Monday an East Point Police spokesperson told FOX 5's Deidra Dukes, the 23-year-old is considered a person of interest in the investigation. 
East Point Police drained a small man-made lake at North's apartment complex off Lakeview Place over the weekend and searched a landfill in Griffin.  There was no sign of the child.
J'Asiah Mitchell (Supplied)
Artavious North told police J'Asiah was kidnapped at the Aspen Woods Apartments on Flat Shoals Road at around 11:30 p.m. last Wednesday. He claimed a group of armed robbers cut him off as he was leaving the apartment complex, and took the child.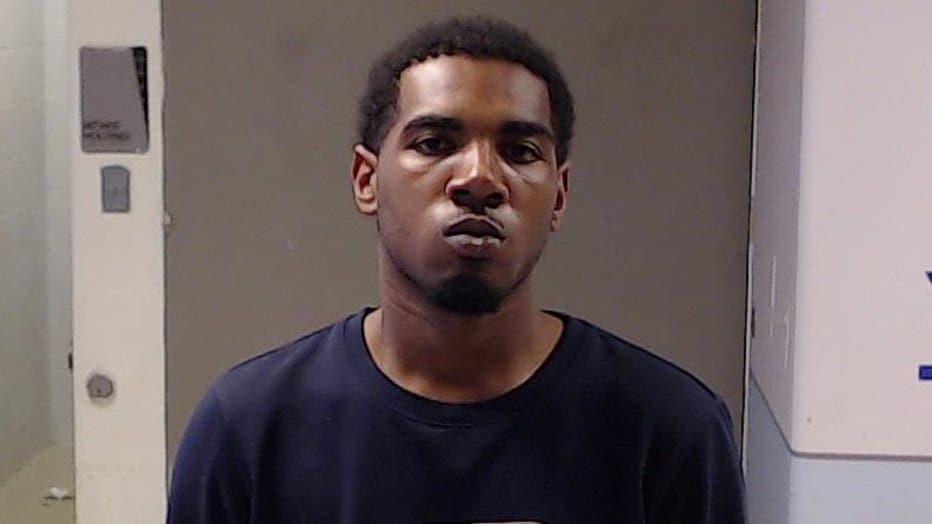 FOX 5 spoke to Artavious North's mother, Sherita North, outside East Point Police Headquarters where she met with investigators Monday.
While DeKalb County police say J'Asiah's father lied and was not in DeKalb County the night he reported the incident, Sherita North believes her son is telling the truth.
She's holding out hope someone knows something that will bring the ordeal to an end. Anyone with information in the case is asked to contact the East Point Police Department.