DeKalb County DA withdraws from Atlanta Public Safety Training Center cases
DEKALB COUNTY, Ga. - DeKalb County District Attorney Sherry Boston has announced that she has made the decision to withdraw her office from the prosecution of all current cases related to the Atlanta Public Safety Training Center in unincorporated DeKalb County.
According to a press release, Boston and her team have been involved in ongoing discussions with their law enforcement partners about evidence and charges in the cases for the people who have been arrested for domestic terrorism and other charges in connection to the proposed training center.
READ ALL TRAINING CENTER STORIES 
She says that recent conversations have revealed a "fundamental difference in prosecutorial philosophy."
The Georgia Attorney General's Office will handle the prosecution of the pending cases.
"My team and I have worked diligently to reach a consensus with the Attorney General's Office on charging decisions in these cases," said DA Boston.  "At this point, I have decided it is best that we allow them to move forward with the charges they feel are warranted."
The press release also says that the DeKalb County DA will handle any future arrests related to the training center like any other case in their jurisdiction.
MOST RECENT STORY: Atlanta Public Safety Training Center opponents begin canvassing after petition approval
The training center, which was approved by the Atlanta City Council in September 2021, has drawn opposition from the start. City officials say the new 85-acre campus would replace inadequate current training facilities and would help address difficulties in hiring and retaining police officers that worsened after nationwide protests against police brutality and racial injustice three years ago.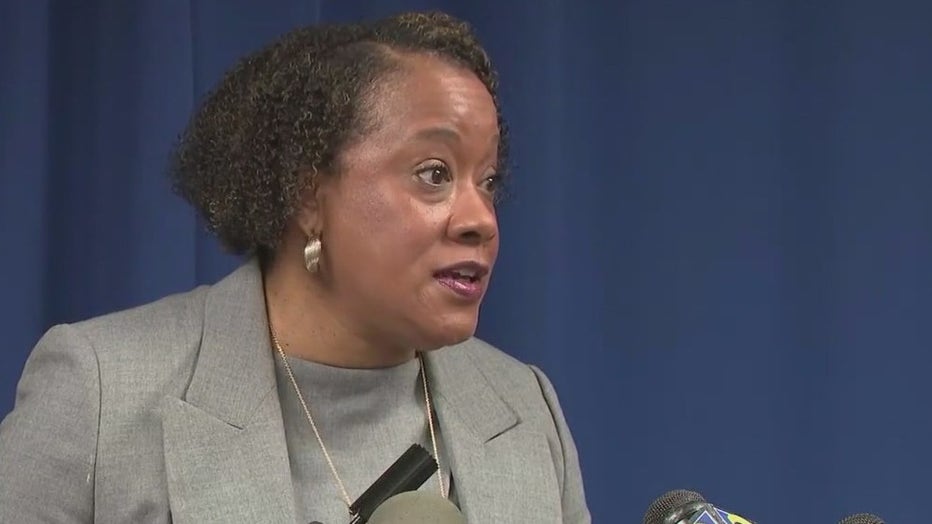 DeKalb County District Attorney Sherry Boston announced her officer's recusal in prosecuting an officer-involved shooting at the so-called "cop city" site on Jan. 25, 2023. (FOX 5)
Local opponents, who have been joined by activists from around the country, say they fear it will lead to greater militarization of the police and that its construction will exacerbate environmental damage. Protesters had been camping at the site since at least last year, and police said they had caused damage and attacked law enforcement officers and others.
Tensions escalated in January, when officers shot and killed 26-year-old protester Manuel Esteban Paez Terán, known as Tortuguita. The Georgia Bureau of Investigation has said officers fired in self-defense after Terán shot at them while they cleared protesters from the site. But the state troopers involved weren't wearing body cameras, and activists have questioned the official narrative.
At that time, Boston requested that an independent prosecutor handle the investigation into the death of Teran. At the time, Boston said that she did not want the appearance of a conflict of interest due to her office's involvement in a multi-jurisdictional task force at the Atlanta Public Training Center. 
Several dozen people accused of involvement in the protests have been arrested since May 2022, including more than 40 who have been charged with domestic terrorism, a weighty felony charge that carries a penalty of five to 35 years in prison.