Investigators asking for help to solve Coweta County double homicide
COWETA COUNTY, Ga. - Coweta County Sheriff's investigators say they need the public's help in solving a double homicide from last January.
It was a shocking double homicide that took the lives of two men on Coweta County's Deep South Road on January 17. Sheriff's investigators say they continue to work good leads and have had good public support in solving the crime. But they also understand that some people have been reluctant to come forward, and it's those people they are appealing to help close the case.
The two victims have been identified as Kip Harris and Marvin Bridges. Investigators say both men were shot once in the head.
Crime Stoppers Atlanta is offering a $2,000 reward for information in the case. Tipsters can remain anonymous through their tip line or by calling the Coweta County Sheriff's Office.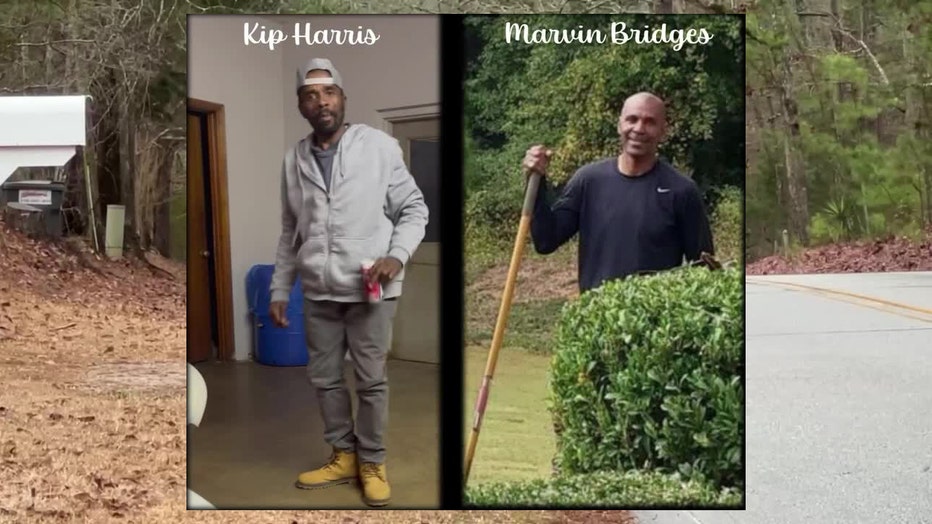 The sheriff's office is also collecting funds for an additional reward to help solve the case. Anyone interested in donating should call deputies.
Investigators say the families of the two men deserve justice in the case and with the public's help, they believe they are close to solving the crime.
Anyone with information that can help in the case, can either call the Coweta County Sheriff's Office or the Atlanta Crime Stoppers tip line at 404-577-TIPS.