Persons of interest wanted in suspected arsons at Target, Walmart stores
ATLANTA - Fire investigators say three recent fires at retail stores are being treated as arson cases. Images of two persons of interest were released on Tuesday.
Investigators with the Atlanta Fire Rescue Department say the fires were intentionally set as a distraction allowing the suspects to walk out of the store without paying.
Monday night's fire at the Target, located along Piedmont Road in Lindbergh, was the latest of those fires. That fire sparked a two-alarm response.
Recent fires at the Walmart stores located at 835 Martin Luther King Jr. Drive and 1801 Howell Mill Road are also believed be similar in nature, but it is unclear if these fires are connected to the Target fire. Walmart says the Vine City location will open, but two others that were hit with fires will not be reopening.
In all incidents, the fires have caused millions of dollars in damages, but no significant injuries were reported.
Fire investigators also say they are not sure if there is more than one suspect for all three cases or multiple suspects.
A $10,000 reward is being offered for information leading to the arrest and conviction of those responsible. Anyone with information is asked to call the Arson Control Hotline at 1-800-282-5804.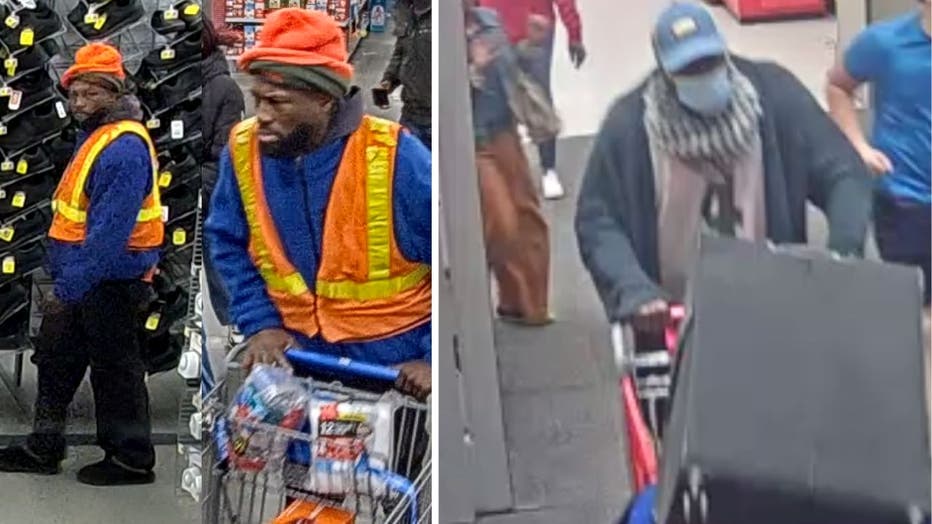 Investigators are looking for these two persons of interest in connection to cases of arson at Target and Walmart stores across Atlanta. (Credit: Atlanta Fire Rescue Department) (Supplied)
The Georgia Office of Insurance and Safety Fire Commissioner and the Bureau of Alcohol, Tobacco, Firearms, and Explosives have also joined the investigation.
This story is breaking. Check back for details. If you have additional information, pictures, or video email newstipsatlanta@fox.com.