Atlanta airport tops list of most firearms found in luggage in 1st half of 2023
ATLANTA - The world's busiest airport has once again received the dubious honor of topping the Transit Security Administration's list for most firearms found in luggage for the first half of 2023.
The TSA says Hartsfield-Jackson International Airport has led the country with the most firearms found at 214. That's a small increase from last year when agents found 203 firearms in the first six months.
In total, officials say 226 firearms were found in airports across the state - eight more than the same period in 2022. Savannah-Hilton Head International took the second spot with 13. In all of 2022, 482 firearms were found in Georgia airports.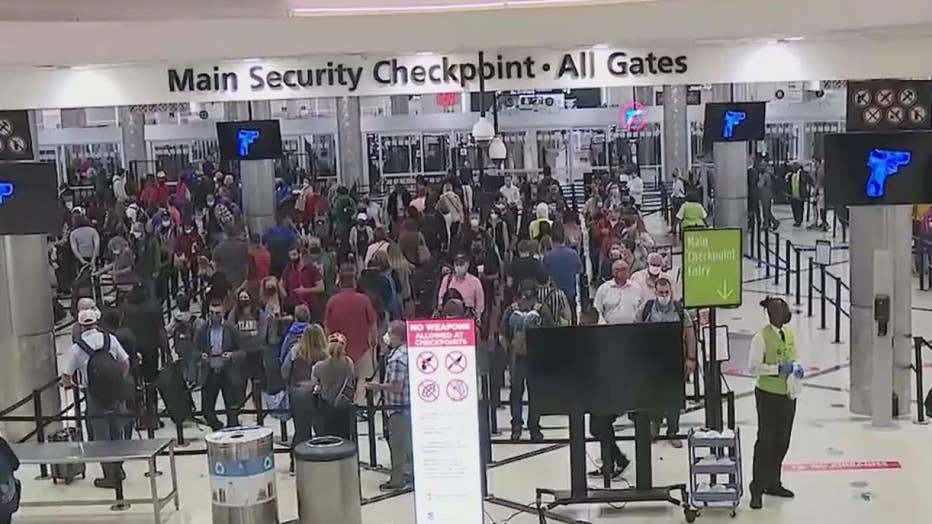 Spring break travelers at Hartsfield-Jackson Atlanta International Airport (FOX 5 Atlanta).
Carrying firearms in carry-on bags, at TSA security checkpoints, and on-board aircraft is strictly prohibited, even if a passenger has a concealed carry permit. Passengers who bring firearms to the TSA security checkpoint face significant penalties, including a five-year suspension of their TSA PreCheck® eligibility and additional screening to ensure that no other threats are present. TSA recently increased the maximum civil penalty for a firearms violation to $14,950.
Passengers are permitted to travel with firearms if they pack them properly in checked baggage and declare them to the airline at check-in. However, airlines may have additional requirements for traveling with firearms and ammunition, so travelers must contact their airline regarding firearm and ammunition carriage policies prior to arriving at the airport.
Nationally, the TSA intercepted approximately 3,251 firearms at airport security checkpoints as of June 30. On average, the TSA reports 18 firearms were seized a day, of those firearms, more than 92% were loaded. 
The number of guns found at airport checkpoints for the first half of 2023 has increased compared to the first half of last year. Of the 3,053 firearms seized during the first half of 2022, 86% were loaded.