WATCH: Atlanta fan's priceless reaction to Falcons win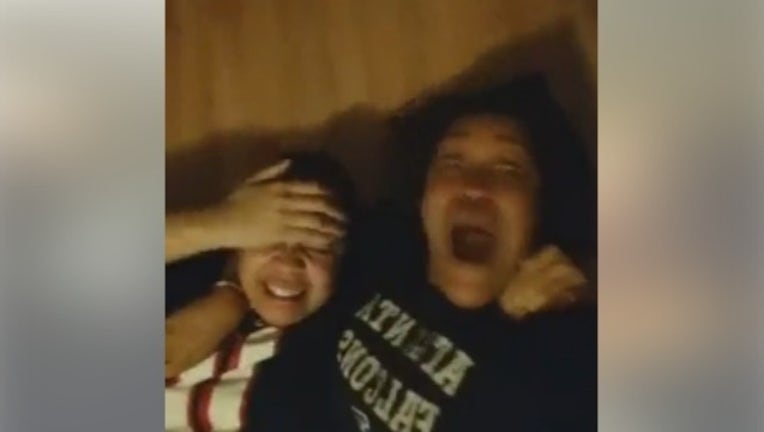 article
ATLANTA - Maggie Thornton had a priceless reaction to the Atlanta Falcons win against the Green Bay Packers Sunday night.
It's very likely that every Falcons fan erupted with excitement when the winner of the game was called, but Thornton's reaction was caught on video.
During a Facebook live broadcast, Thornton had an all-out meltdown, erupting in screams and excited shouts.
The video shows another person run towards her, and they both fell to the ground with joy.
After calming down a bit, Thornton hilariously says "Ooops!" before the video ends.
NEXT ARTICLE: Gwinnett man accused of killing friends captured